30 Of The Best Motivational Sales Quotes (7 and 21 Might Surprise You)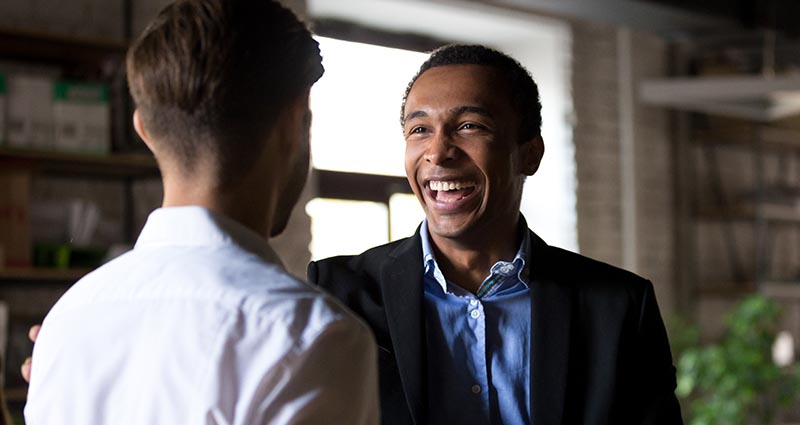 Thousands of the best Sales speakers, media personalities and business experts make up our roster of talent here at The Motivational Speakers Agency. We have collected a few of their great motivational sales quotes that can motivate you and your team to sales success.
Whether you are new to business or have a big team to keep on-side, here are 30 motivational sales quotes that can help inspire you to new heights.
1. "Your unhappiest customers are your greatest sources of learning."
Bill Gates, Founder of Microsoft  
2. "I pick up the details that drive the organization insane. But sweating the details is more important than anything else."
- Indra Nooyi, Amazon Director Ranked Among the World's 100 Most Powerful Women  
3. "Don't try to blame the rest of the world. The blame only lies with you. Recognize that immediately."
- Lord Alan Sugar, Founder of Amstrad and former Chairman of Tottenham Hotspur FC  
4. "In sales, it's not what you say; it's how they perceive what you say."
- Jeffrey Gitomer, American Business Author & Speaker  
5. "It should now be considered a basic law of commerce: Simplicity attracts."
- Ken Segall, Creative Force Behind Apple's "Think Different" Campaign  
6. "I knew how to write the songs and how to create the sauce and all the recipes, but to run a bloody restaurant? I must admit that I didn't know f*** all about that."
- Levi Roots, British Entrepreneur Behind Reggae Reggae Sauce  
7. "By putting the employee first, the customer effectively comes first by default, and in the end, the shareholder comes first by default as well."
- Sir Richard Branson, Founder of the Virgin Group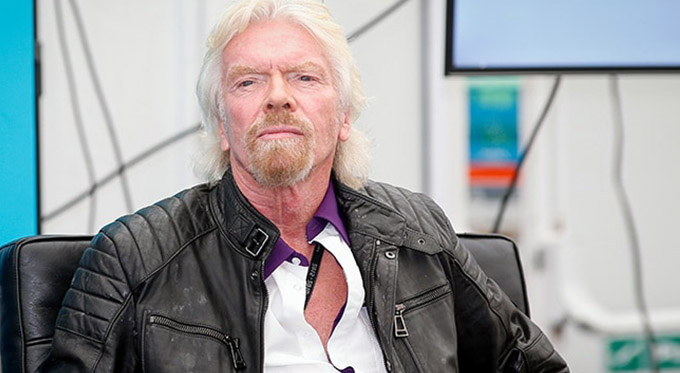 8. "The only thing standing between you and your goal is the bullshit story you keep telling yourself as to why you can't achieve it."
- Jordan Belfort, The Real "Wolf of Wall Street"  
9. "Set goals for yourself and put actionable steps in place to ensure that you achieve them. Whether you aim to get a promotion at work or set up your very own business, these ideas will only remain dreams until you write plan out how you are going to reach them by writing down realistic steps towards hitting your targets."
- Kellie Hoppen, Interior Design Entrepreneur & Former Dragons' Den Investor  
10. "If you don't have faith in yourself, then nobody else will have faith in you."
- Hilary Devey, CEO of Pall-Ex  
11. "You have to make your own chances."
- Duncan Bannatyne, Business Angel on BBC's Dragons' Den  
12. "Hire salespeople who are really smart problem solvers, but lack courage, hunger and competitiveness, and your company will go out of business."
- Ben Horowitz, US Businessman, Author & Co-Founder of Andreessen Horowitz  
13. "Don't be afraid of things going wrong. Before you achieve success you nearly always face temporary defeat – sometimes total failure – and the easiest thing in the world is to just walk away, or simply not bother. Those who succeed find a way through. West Ham has been a good example."
- Baroness Karren Brady, Football's First Female MD  
14. "Too often, sales reps simply regurgitate their presentations and expect to land the sale. It doesn't work."
- Harvey Mackay, Author of 7x New York Times' Bestsellers  
15. "I have always shouted from the rooftops about my businesses but I had never ever spoken about my personal life."
- Baroness Michelle Mone, Founder of MJM International & Parliamentarian  
16. "We're not just juggling a lot of balls. We're juggling knives and chainsaws and burning things. We have to catch every one of them, and we have to catch them by their handles."
- Martin Eberhard, Co-Founder of Tesla  
17. "I have always had self-belief and never really worried about the future. I have never been afraid of risk."
- Piers Linney, British Business Bank Director & Former Dragons' Den Angel  
18. "Because, you know, resilience – if you think of it in terms of the Gold Rush, then you'd be pretty depressed right now because the last nugget of gold would be gone. But the good thing is, with innovation, there isn't a last nugget. Every new thing creates two new questions and two new opportunities."
- Jeff Bezos, Founder of Amazon  
19. "Approach each customer with the idea of helping him or her to solve a problem or achieve a goal, not of selling a product or service."
– Brian Tracy, Best-selling Self-Development Author
Motivational Sales Quotes from Some of History's Most Memorable Figures
It's not only specialist business and Sales speakers who can change our perceptions on life. Allow us to look at five inspirational quotes for salespeople from those who are no longer with us.
20. "Our greatest weakness lies in giving up. The most certain way to succeed is always to try just one more time."
- Thomas Edison, One of the Greatest Inventors in History  
21. "People don't know what they want until you show it to them."
- Steve Jobs, Co-Founded Apple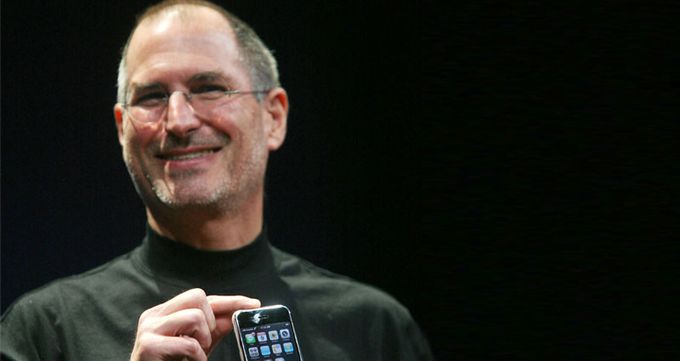 22. "The Pessimist Sees Difficulty In Every Opportunity. The Optimist Sees Opportunity In Every Difficulty."
– Winston Churchill, Former British Prime Minister  
23. "Pretend that every single person you meet has a sign around his or her neck that says, 'Make me feel important.' Not only will you succeed in sales, you will succeed in life."
- Mary Kay Ash, Founder of Mary Kay Cosmetics  
24. "The way to get started is to quit talking and begin doing."
- Walt Disney, Pioneer of Animation & Founder of Walt Disney  
5 Daily Motivational Quotes from TV Stars
Let's take a look at just some of the inspirational speakers from other fields who can make a difference to you and your team. Here are five more of the best motivational sales quotes for work.
25. "Life is 10% what happens to you and 90% how you react. There are some things we can't control and some things that do happen to us that we can't take back, but how we deal with it afterwards is our future... I think anybody can do anything they want if they stay positive and determined."
- Katie Piper, British Activist, Writer & Motivational Speaker  
26. "The war is always in your head"
- Ant Middleton, Lead Star of SAS: Who Dares Wins  
27. "You've got no chance of reaching the top if you're just playing for money."
- Gary Lineker, Former England International Footballer turned Match of the Day Host  
28. "I don't do this for the money, I don't do it for record sales, I don't really care about that, I just want to make beats."
- David Guetta, International Multi-Platinum-Selling DJ  
29. "I was 12 when I started and 34 before I achieved my dream, that should give people hope."
- Dame Kelly Holmes, Double Olympic Gold Medallist  
30. "All progress takes place outside the comfort zone."
– Michael John Bobak, Digital Artist from Philadelphia  
Book the Best Sales Training Speakers
We hope you enjoyed 30 of the best motivational quotes for sales teams and are now in a position to better inspire your team.
If you would like to book one of the best sales training speakers and inspirational figures, contact The Motivational Speakers Agency by filling in our online contact form or by calling a booking agent directly on 0207 1010 553.