Blog Posts by Chris Sutton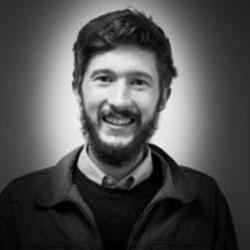 Chris Sutton
Digital Copywriter
Chris works on all things SEO and digital to help improve the online presence of The Motivational Speakers Agency. With interests in adventure sports and as somebody who continually thinks of new topics to write about, Chris regularly contributes to the company blog, where he discusses corporate trends, his favourite speakers and secrets that keep people motivated.
Chris' Recommended Speakers:
Miles Hilton-Barber – "I think it may be impossible not to be inspired by this blind adventurer's expeditions aimed at raising awareness and money for worldwide charities."
David Walsh – "His tireless pursuit of drugs cheat Lance Armstrong sums up David Walsh's dedication to journalism, sport and the truth."
Dame Kelly Holmes – "I remember watching her win double gold in Athens in her last ever attempt to win an Olympic gold medal. There was no luck about it – just a sheer desire to win."