Exclusive Interview: Afua Adom – Winner of the Black Women in Business Awards for Broadcasting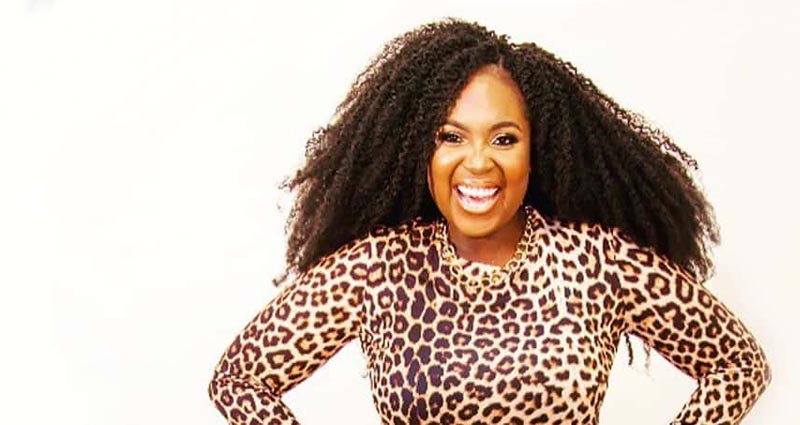 Broadcaster and television presenter, Afua Adom, is an award-winning authority on diversity and inclusion. She also talks extensively on sustainability, a testament to her range of industry knowledge. Afua is the perfect speaker for corporate events, as she can tailor her guidance to different conference topics and themes.
Read our latest interview below and discover what makes Afua a champion of representation, ethical journalism and sustainability.
Q: As one of the leading voices on diversity in Britain, what do inclusivity and diversity mean to you and why are they important?
"Diversity and inclusivity are so important when it comes to absolutely anything, whether we're talking about education, journalism, news – but it doesn't need to be a buzzword, it cannot be a buzzword.
"It doesn't just need to be a black square on social media or getting a Black influencer to front a campaign, it needs to be a top-down approach.
"The difference for me between diversity and inclusion is that diversity is 'let's invite Black people to our party', while inclusivity is 'let's get some Black people on the panel organising the party in the first place'.
"You need to have people from the top right down, on every level of every company. And only then will you be truly inclusive. Whether it's Black people, Brown people, women, people with disabilities or the LGBTQ+ community; you need to have people from all walks of life involved in every level of every company for it to be truly inclusive.
"People must see themselves in the news they're watching, the product they're buying, the books they're reading, because if you can't see yourself, how can you progress in society?"
Q: Statistics still show a lack of women in leadership roles, what needs to be done to change this? And why is it important to have diverse leadership?
"It's a real shame to me that there is still a lack of women in top leadership roles. I genuinely think the only way you are going to get more women in the boardroom is if the men at the top realise, they cannot consistently employ people who look like them.
"And then we hope that those women in leadership positions will employ other women. Sometimes, we hear that women in the boardroom don't necessarily want to employ other women, because they want to be the only ones.
"And sometimes, there's a sense of 'I've blazed the trail to get there, so let me be the only one, I don't want anyone to come and take my crown', but it can't be like that.
"People must realise they aren't going to be here forever. They are going to leave the world the same way they came, so you have to blaze a trail. You have to leave a legacy behind. And that legacy should be opening doors, so everybody has a chance to be at the top of that corporate ladder."
Q: You hosted the TV show 'Sustainable Energy', what advice could you offer businesses looking to create a more sustainable culture?
"I loved hosting 'Sustainable Energy' for CNBC. I was really passionate about discussing sustainability on all levels, like retrofitting buildings so they are more insulated and therefore use less energy.
"But we also talked about the simpler things, like recycling in buildings or having light sensors, so lights only come on when you're in meeting rooms, hallways or in bathrooms.
"There are really simple things that companies can do on a grassroots level with their employees, to make sure their company is more sustainable. And those things, those little things that you can do, really have a huge impact on our planet across the board.
"Sustainability is down to every single one of us. It takes every single one of us to make small changes and meet the greater goal of sustainable developments. And across the board for the whole world, we have more goals coming up in 2030 and 2050, and it will take all of us to reach those goals."
Q: What drives you?
"I see myself as a storyteller. I love telling stories, I love hearing other people's stories. I love communicating with people. I think that's what really drives me, the ability to tell other people's stories.
"When you interview someone, you're really trying to bring out the best in them and tell their story in a way the world will understand through empathy, or whatever it is that you want your audience to feel.
"So, I think that's what drives me, the ability to tell other people's stories. I love interviewing people, sitting down and speaking with people.
"It's communicating with people. I love doing it and that's what keeps me going."
Q: If you could give yourself one piece of advice at the start of your career, what would it be?
"If I could give myself one piece of advice at the start of my career, it would be 'keep going, don't ever give up'.
"Never think that you cannot reach all those heights and have all those things you want. All the dreams you have can be a reality and are a reality. But all you have to do is keep going and believe.
"And I promise you, it's going to be absolutely fine - it's going to be better than fine, actually."
Book Afua Adom
To book Afua Adom as the speaker for your corporate event, function or conference, contact The Motivational Speakers Agency by emailing [email protected], or call a booking agent directly on 0207 0787 876.
Alternatively, view our other diversity and inclusion speakers available for speaking engagements.