How to Choose the Best Speaker for your Conference (5 Top Tips)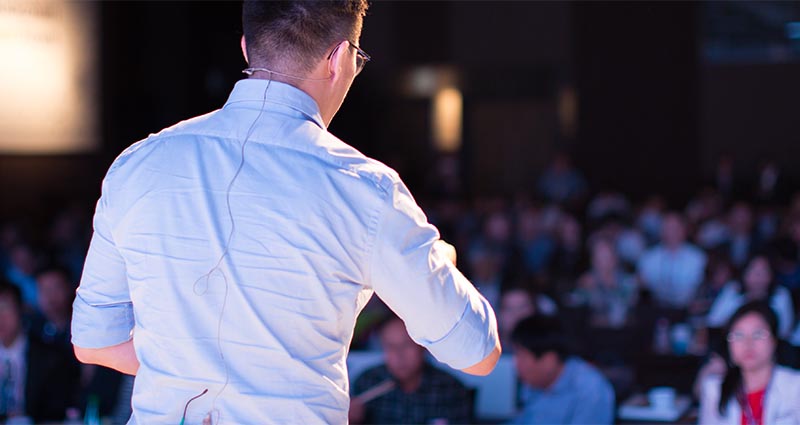 Without an experienced, engaging speaker, most conferences will fall short of their goal to leave a resounding impact on audiences. A conference speaker will connect with all those in attendance, and leave them empowered by the latest industry trends and techniques. With this in mind, choosing the perfect speaker to best complement your conference's core theme is essential.
At The Motivational Speakers Agency, our team of booking agents are highly experienced in the process of hiring speakers for conferences. We have booked internationally renowned thought leaders for events of all shapes and sizes, including global conferences and expos. From the initial consultation to the day of the event and beyond, you will receive tailored, bespoke support from a resident professional.
Below are the key elements to look out for when choosing a speaker – check them out, then get in touch to hire the perfect expert for your conference.
Consider Their Cost
From the style of speaker required to the length of their speech, no two bookings cost the same. Due to this, most speakers choose not to advertise their prices, making it difficult for event organisers to search for budget-appropriate options. At The Motivational Speakers Agency, we take the hassle out of finding the perfect speaker by supplying our clients with a bespoke selection of experts to choose from, each within their budget.
Research Their Experience
While browsing a category of speakers, pay close attention to their previous experience and how it may complement your industry, theme or audience. For example, if you are hosting a sales conference, consider hiring Jordan Belfort, for his experience on Wall Street, or Paul Wearmouth, the "Go to Sales Guy". Additionally, it is important to take into account the speaker's experience on stage, as a skilled presenter will better engage with audiences.
Watch Their Previous Speeches
Nearly all of our speaker profiles have a tab for videos, which allows clients to see the individual in action for themselves. We believe in the term "seeing is believing", so often include examples of the speaker presenting onstage or taking part in an interview, to showcase their communication skills and confidence. If you have a shortlist of speakers to choose from, make sure to watch their previous appearances before making your decision.
Read Their Testimonials
Testimonials are a great trust builder and indicator of a speaker's talent onstage. They can describe the individual's style of presenting, the topics they have previously discussed and the impact it left on audiences. Following an event, we usually follow up with our clients to receive feedback on their booking, and add testimonials to the speaker's profile. While choosing your speaker, ensure that you read their feedback to gain a better understanding of their impact.
Check Out Their Social Media
Before booking a speaker, check out their professional social media. There you will discover whether they commonly promote the events they are booked for, and how popular they are amongst users. If the speaker receives positive engagement, you can trust they will likely draw valuable attention to your event from an online audience – particularly important for webinars and other virtual conferences.
Contact a Booking Agent
With all of these tips on board, you should be well on the way to picking the right speakers for your conference. Good luck and should you need any further advice or information on speakers, do not hesitate to get in touch with our team at The Motivational Speakers Agency who will be more than happy to help.
To get in touch, give us a call on 0207 0787 876 or complete the online contact form and we will get back to you.