John Fashanu & The Magic of the FA Cup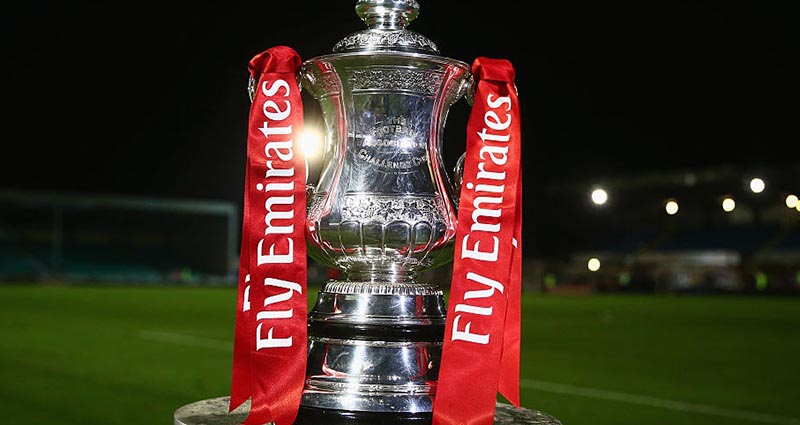 This weekend saw the return of the FA Cup, the third round of the competition is a date fans of all teams look out for on their calendars at the start of the season. It doesn't matter whether you are a Premier League powerhouse or a non-league side at the bottom end of the football pyramid, everyone gets a chance in the FA Cup, which is one of the reasons why the competition is so prestigious.
The competition is famous for its giant-killing shocks with an endless list of smaller clubs toppling the biggest names in the game over the years. One man who knows all about the magic of the competition is former professional footballer John Fashanu. Having spent 17 years playing at the top level for a number of clubs, John's greatest footballing moment came in the 1988 FA Cup final.
After spells with Norwich City and Lincoln City, John signed for second division side Wimbledon in 1986. In his first season at the club he helped Wimbledon earn promotion to the top flight and was a regular scorer for the club throughout his eight year spell there. Overall, he played 276 times and scored 107 times for Wimbledon.
In 1988, Wimbledon faced Liverpool in which is now one of the most famous FA Cup finals of all time. After a remarkable rise through the divisions and playing in the First Division just nine years after earning their football league status, they now found themselves up against English football's most dominant force. Liverpool had won almost every trophy on offer to them for the last 15 years so went into the match as huge favourites to win.
However, 'The Crazy Gang', as the club had been labelled by the British press, upset the odds and put in a stunning performance to win the game 1-0. This result shocked the football world and was the greatest moment in Wimbledon's history. As a motivational speaker, John now draws on this experience to offer advice and guidance on how you can overcome situations when it seems that the odds are against you.
Even though no one expected Wimbledon to beat Liverpool, the team still showed the self-belief, commitment and determination necessary to succeed. As the FA Cup progresses, there will be more inspirational examples of teams and individuals defying the odds and achieving remarkable things.
To book somebody for your event, visit our specialist football speakers website and fill in our online contact form or call one of our booking agents directly on 0207 1010 553.