Lessons That We Can All Learn From Steve Jobs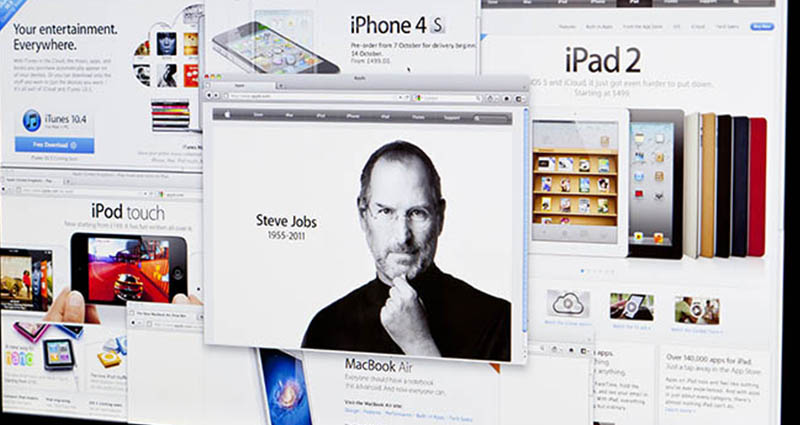 It's hard to imagine a time when Apple products were not commonplace in households across the world, and the success of the technology giants is largely down to its former founder and CEO Steve Jobs. Not only did the entrepreneur, who sadly passed away in 2011, found one of the largest technology companies in the world, he was also CEO at Pixar helping revolutionise animated movies.
Despite his passing, there is still plenty we can learn from Steve and the legacy he left behind and here at Champions Motivational Speakers, we have compiled a list of motivational lessons that we can all adopt in our professional and personal lives.
Overcome Adversity
In 1985 after several disagreements with other high-profile figures within the organisation, Steve handed in his resignation at Apple and it looked like his future in the industry could be in doubt. He went on to create NeXT Inc alongside several of his friends who had also left Apple. The venture was a huge success and in 1997 the company was purchased by Apple as Steve returned to the business after more than a decade away.
It wasn't long until Steve was back in the position of CEO at the company which at the time was struggling financially. Steve's expertise helped return to profitability and by 2006 they had risen above competitors Dell in the stock market. This situation indicates how he overcame adversity and went on to be a continued success, something that can be adopted by all of us.
Continue To Give 100% Even When You've Made It
Whilst the journey to the top of your industry is tough, once you've made it to this point there is no resting on your laurels if you want to continue at this level. Once Apple had fought off all their competitors to make it as the dominant players in the technology industry, they could have been forgiven for taking it easy for a while. However, Steve would not allow this to happen.
The first iPhone was released in 2007 and at the time was considered as a major development in the phone industry alongside its OS 1.0 software. From here the company has gone on to spawn another 13 additions with at least one new phone coming out every year. Continuing to innovate and push boundaries is a mantra that has carried on beyond Steve's death, and not only have Apple released several generations of the iPhone, but have continued to release new iPods, iMacs, iPads and branched out into Apple Watches. They still face competition from the likes of Samsung and Google so it is important they continue to give their all throughout the business.
Be Passionate About What You Do
In order to be as successful as possible, it is important to be passionate about the work you are doing, and this is something that Steve encapsulated on a day to day basis. Never settling for second best, he strived for perfection in every aspect of his work determined to create a business he could be proud of.
From tinkering with computers in his garage, to co-founding a company that is now worth over $200bn, Steve worked extremely hard every day to make Apple the best it could be. Even up until the day before his death in 2011 he was working for the company showing his unwavering dedication to the business. In every line of work, it is important to care about the job you are doing as this way you are likely to produce a higher quality of work.
Here at Champions Motivational Speakers we have a whole host of inspirational speakers on our roster, including the current CEO Tim Cook who succeeded Steve Jobs in the role. With experts in a range of areas including sport, business and politics, every speaker we offer is sure to provide your event with a significant boost. For more information on our fantastic speakers, get in touch today. Simply call 01509 85 29 27 or complete our online form and a member of our team will get back to you.