Motivational Lessons To Take From Roger Federer's Wimbledon Victory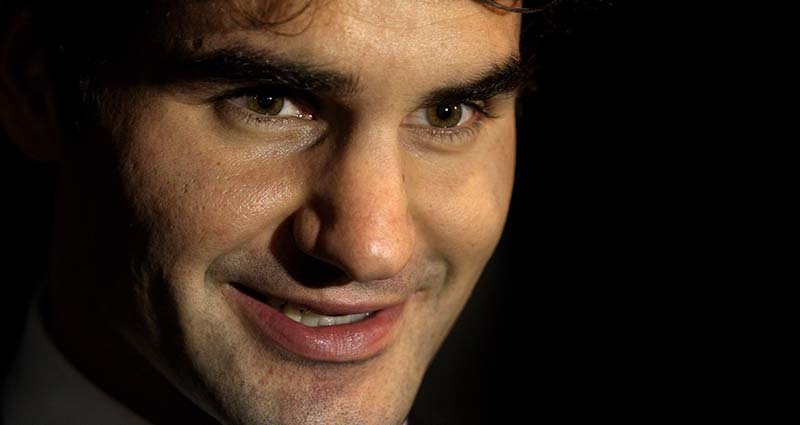 History was made yesterday at Wimbledon as Roger Federer became the first ever male player to win eight singles titles. Defeating Croatian Marin Cilic in straight sets 6-3 6-1 6-4 to earn his 19th Grand Slam.
Becoming the oldest man in the Open era to win at Wimbledon aged 35, in what continues to be a wonderful 2017 for Federer having won the Australian Open in January. It was his first Wimbledon title since 2012 and once again sparks the debate on whether he is the greatest tennis player of all time.
During this victory, he showcased an abundance of motivational qualities which can be adopted by people in all walks of life. Below are just a few of these inspirational traits which can be showcased by our speakers here at Champions Motivational Speakers.
Never give up
Just 12 months ago Federer's career was being written off. Defeated by Milos Raonic in the Wimbledon semi-final and suffering from a knee injury, many people were questioning whether he should retire.
However, believing in his own ability and taking six months off to regroup, he came back even stronger winning against players ten years his junior. One of his most famous qualities is his never say die attitude and this was evident during this year's campaign where he did not drop a single set.
There will always be times in a professional environment where you have a negative experience but the important thing is to remain focused and maintain that self-belief which will get you through adversity.
Take a step back
Sometimes it is pragmatic to take a break and assess what needs to be done to move forward successfully. This is exactly what Federer did and he realised that what he wanted to achieve most in the game was an eighth record Wimbledon title.
In order to do this, he made the decision not to compete during the clay court season and so sacrificing the chance to go for a second French Open title. This was evidently the right move as he went on to achieve this record. Prioritising what is most important to you is also a skill that can be applied to any aspects of people's lives. A motivational speaker can instil this ability on any audience.
Determination
It's one thing to have the talent to make it at the top level of international sport but having the commitment and determination to succeed are also vitally important. For a top-class athlete like Federer this involves spending hours on the practice court perfecting his game.
The more you put in the more you get out and this is not only true in the sporting world and is a skill that is necessary to succeed in every part of life.
Here at The Champions Speakers Agency we have a range of motivational speakers from the world of sport, business and politics. To book a speaker for an event or conference, simply get in touch via our online form or call us directly on 0207 1010 553.