Fintech speakers News Posts
FinTech Speakers
FinTech is changing the face of financial services. Embracing its obvious benefits can make a monumental difference to a business. One of the fastest growing and highest yielding industries, FinTech is central to modern commerce.
FinTech has rubbed off on consumers too who now expect to be able to pay via credit card or mobile wherever they are and whatever they are doing.
Helping businesses to understand how FinTech can influence progression, no matter the size of an enterprise, FinTech experts offer authority and unparalleled insight at your conference. You can find out more about our FinTech speakers offerings today, or discover the latest trends relating to the industry.  
What is FinTech?
Blockchain and cryptocurrency has revolutionised the industry, ensuring payments are made securely. While relatively new as a concept, FinTech has made starting a business easy. Now with tools such as Paypal and Square, they are able to take their product or service to market without the need to gain significant investment.
Not only has FinTech revolutionised payments to benefit consumers and small businesses, it has also brought to light innovations that are competing with traditional financial service activities.
Many banks and businesses have been testing the merits of FinTech and are developing their services with it at the very core of their strategy. Being drawn out on an ever-increasing scale, FinTech is helping to automate traditional services, provide higher levels of security, as well as quicker, more effective payments and trades.
What Can FinTech Do For Me?
FinTech has a role to play in businesses no matter the industry. In a world where cybersecurity is essential to the protection of assets and finance, it continues to go from strength to strength. Banks exploring and innovating using FinTech are more apparent than ever, and businesses can take advantage of advanced security, multi-layered protection of data and the stringent compliance regulations that FinTech companies can offer. It is a broad pool, in which so much is possible. The New York Venture Capital Association now hosts a summit every year dedicated to informing people on FinTech.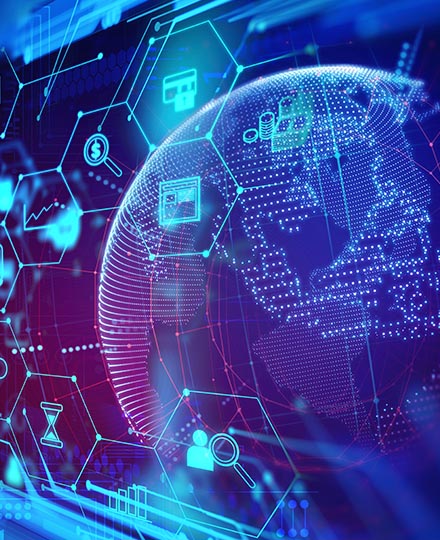 Chris Sutton
|
11th July 2019
FinTech has been disrupting the financial services industry for just over a decade, and now what may once have been discarded as a 'fad' or an 'impossibility' is tightening its grip on the ever-changing financial services industry.