10 Corporate Topics That Can Have An Impact On Staff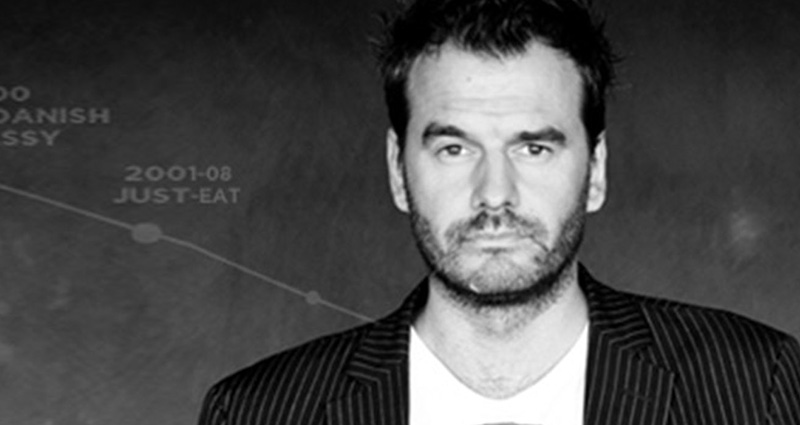 Corporate events come in all shapes and sizes. From product launches to conferences and from team building events to training days, each event will vary slightly in its setup.
No matter the event, however, corporate gatherings should provide their audience with inspiration and motivation to continue the pursuit of their business goals. Booking the right speaker can often be the perfect way of doing this. Depending on the speaker you choose, top inspirational speakers will often work with you to settle on a topic that is ideally suited to your specific audience. Here are 10 of our favourite corporate topics that can have an impact on your staff.
1. STRATEGIC LEADERSHIP
Having been the manager of Manchester United for many years, Sir Alex Ferguson expresses his leadership skills within his speeches.
Leadership is at the heart of any significant business success. With so many considerations to make, developing the right leadership skills can most definitely be a challenge. Every team needs a leader, however, and finding a speaker that is vastly experienced in this area is a sure-fire way of entertaining any corporate audience. Whether your ideal speaker has succeeded in the world of business, sports or entertainment, transferable leadership skills are an important asset in overcoming a wide array of obstacles.
2. CHANGE MANAGEMENT
Nick Hewer is known to speak on change management when he's at corporate events.
The world of business is subject to constant change. With new innovations seeing the light of day at a rapid pace, understanding how to manage these changes can be crucial to maintaining a competitive edge. Featuring a keynote speech that deals with the many implications of change can help employees to make better sense of their responsibilities in this area, as well as provide them with a role model worth aspiring to.
3. TECHNOLOGY & INNOVATION
Kate Darling is just one of many speakers who discuss their love for technology and innovation at corporate events.
Technology and innovation continue to fascinate professionals working in a wide array of business sectors, making it the ideal topic to cover at your next event. The sheer scope of the topic means you'll be able to lay an emphasis on the areas of technology that are especially relevant to your business. At the same time, the growing importance of technology throughout the business world means that the topic will enjoy widespread appeal, drawing in tech enthusiasts and casual listeners alike.
4. PEAK PERFORMANCE
Not only achieving peak performance himself but inspiring others to do it, Joe Wicks is a brilliant example of what sheer dedication can get you.
Peak performance is a particularly interesting corporate topic as it is able to draw upon the experiences of people from outside of the business world. From the greatest adventures to the world's top Olympic athletes, peak performance plays a crucial role in propelling the careers of professionals working in many different disciplines.
Featuring a top sports speaker such as Phil Tufnell or Harry Redknapp can help ensure original event entertainment that simultaneously delivers a motivational message relevant to business success.
5. CUSTOMER RELATIONSHIP MANAGEMENT
An ambassador for creative small businesses, Holly Tucker is an expert in managing relationships with customers. No business can exist without customers, and successfully managing customer relationships is one of the most challenging obstacles many companies face.
Our extensive selection of business speakers features an array of accomplished entrepreneurs who have been able to achieve vast success in this area, helping your audience to develop stronger relationships with their customers. No matter which area of business you work in, strong customer relationship management skills are vital to the success of any modern business.
6. ENTREPRENEURSHIP
As the founder of JustEat, Jesper Buch takes audiences through his inspirational story of creating one of the UK's most used takeaway-apps.
Entrepreneurship has long been a main driver behind the success of many of the world's most distinguished business icons. Stimulating your audience to think outside the box and pursue innovation, entrepreneurship is a tried and tested topic at all kinds of corporate gatherings.
Helping corporate audiences to recognise and unlock their business potential, booking an entrepreneurial speaker is sure to create lasting memories of the occasion.
7. CREATIVITY IN BUSINESS
An extremely creative individual, James Averdieck encourages creativity from his corporate audiences.
Creativity plays a major role in achieving business growth in the long-term. Not just applicable to those working in the creative sector, creativity is widely considered to be one of the most assets for modern professionals. Helping to drive future innovation and stimulate original thought, it is undoubtedly deserving of a place on our list.
Selecting creativity as the topic for your event can help to stimulate the company's most creative minds – and who knows where it might lead?
8. SUSTAINABILITY
Andy Pag delivers brilliant after-dinner and keynote speeches around sustainability and environment. The importance of sustainability has continued to grow at a rapid pace in recent decades, significantly impacting the ways in which corporations do business. 
The challenges associated with sustainability simultaneously open up a wealth of opportunities for those brave enough to meet them, and featuring a sustainability speaker as your corporate entertainment can help employees to gain the knowledge required to do just that.
9. HUMAN RELATIONS
A company's staff is its most valuable resource. For this reason, it is incredibly important to create a work environment that helps employees tap into their full potential. With so many interests and personalities coming together on the work floor, successfully managing staff relations can be a challenge.
Luckily, booking a human relations speaker will help you to provide fascinating insight that is instrumental in bringing your team together.
10. CORPORATE BRANDING
An expert in sales and marketing, one of Jordan Belfort's areas of expertise is corporate branding.
The way in which a business is perceived can have a significant impact on its future success. The creation of a strong brand that appeals to your target market is crucial in building loyalty with customers and employees alike. Furthermore, corporate branding can also play a role in conveying exactly what it is your business stands for.
For these reasons, selecting corporate branding as the chosen topic for your event can be incredibly beneficial to both your staff and the business as a whole.
To book motivational speakers to appear at your corporate event, function or conference, simply contact The Motivational Speakers Agency by emailing motivationalagent@championsukplc.com or by calling a booking agent directly on 0207 1010 553.