Top 10 FinTech Speakers In The World To Hire In 2022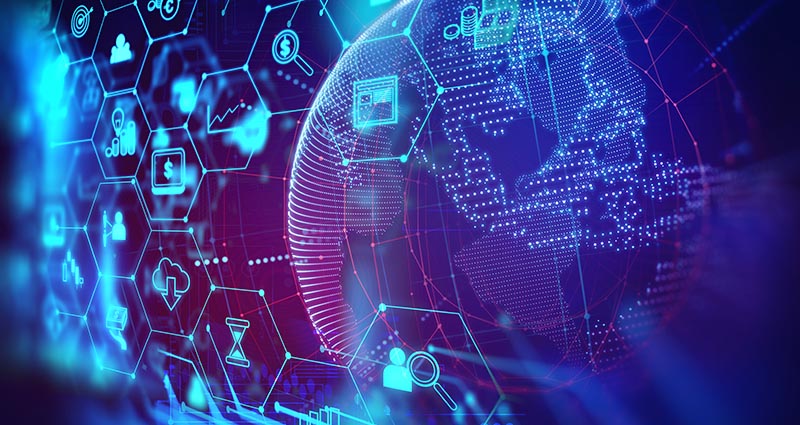 FinTech has been disrupting the financial services industry for over a decade - what may have once been discarded as a 'fad' or an 'impossibility' is tightening its grip on the ever-changing market, with 64% of consumers having used one or more FinTech platforms. Tech is leading the charge, and those who move the fastest to meet customers' high demands are winning.
Investment in FinTech is fast approaching £100 billion. With the industry alive and kicking, we look at the FinTech experts who are driving these innovations - here are ten of the best FinTech speakers available to book right now.
What Is FinTech? 
FinTech is the term used to describe new technology that improves and automates the delivery of financial services. Short for Financial Technology, it helps business owners and consumers to better manage their financial operations. Initially emerging in the 21st century, the term was originally used to describe technology at established financial institutions but is now instead used for more consumer-orientated services.
What Are Examples of FinTech? 
Crowdfunding platforms 
Blockchain and cryptocurrency
Mobile payments 
Insurance 
Robo-advising and stock-trading apps
Budgeting apps
Who Are The Best FinTech Speakers To Hire?
Elliot Limb
A credible force on all things FinTech, Elliot Limb has worked within the banking technology sector for over 20 years. Formerly the CIO of Citi Group and Barclays, Elliot heads up corporate banking for the world's third-largest FinTech company, Finastra.
Responsible for large scale transformations and innovations in the industry, he helps large and small companies alike in their pursuit of growth.
Alastair Lukies CBE
As the British Prime Minister's Business Ambassador for the financial services industry, Alastair Lukies CBE has become a pioneer of FinTech. Alastair founded Monitise in 2003, seeing the scope for mobile devices to be used in the management of finance.
He grew the corporation towards a $2 billion market cap, to build a truly global entity. In 2014, he became Non-Executive Chairman of Innovate Finance and was awarded a CBE for services to mobile banking.
Dr Jacques Attali
Recognised as one of the top 100 global thinkers by Foreign Policy, Dr Jacques Attali is a French economist, advisor and theorist. He created Planet Finance in 1998, developing a platform for the international microfinance sector's growth and social development.
Positive Planet, an NGO which he founded, was created to empower entrepreneurs around the world to become self-reliant. The outcome has had a transformational effect, with over 11 million families around the world having been supported.
Thomas Power
Renowned Blockchain expert and director for 9 Spokes, a business platform designed to help banks to grow their SME ecosystem, Thomas Power offers dynamic expertise on technology, the cloud, FinTech and community building.
He has spoken over 1000 times in 56 countries in the world and is widely in demand as a consultant and keynote speaker, helping companies to find better FinTech solutions and technologies.
Chris Skinner
He was voted Best FinTech Speaker in the World at the TMT Awards, cementing his reputation as one of the most engaging commentators in the FinTech industry. Chairman of The Financial Services Club, Chris Skinner discusses the growth, future and current life of digital finance.
He has authored bestselling books including, Digital Bank, ValueWeb and Digital Human, showcasing his immense knowledge in the arena. A specialist in the role blockchain plays in creating faster and more secure payments, Chris continues to lead the way as one of the leading FinTech influencers in the UK.
Jim McKelvey
Co-founder and director of the mobile payment platform, Square, alongside Twitter and Square CEO, Jack Dorsey, Jim McKelvey is renowned around the world.
Jim designed the hardware used by Square and has since become an ever-presence in the world of FinTech, where his expertise is highly sought-after. Jim remains on the Board of Directors at the St Louis Federal Reserve, MoneyOnMobile and Cultivation Capital, in addition to Square.
Inma Martinez
Ranked by Red Herring among the Top 40 Women in Technology, Inma Martinez holds a stellar reputation in the fields of innovation, FinTech, the Internet of Things, digital transformation, venture capital and artificial intelligence.
Having served as the spokesperson for the British government on technology and entrepreneurship since 2010, she offers a powerful and infinitely insightful keynote presentation to all in attendance.
Dan Cobley
Dan Cobley is quite simply a FinTech icon. The former MD of Google now oversees the largest FinTech portfolio in the world. He has advised, chaired and invested in some of the most dynamic tech startups in the world.
His Ted Talk covering physics and marketing has been viewed over a million times and he himself has been voted by popular tech publication, Wired magazine as one of the world's most influential people.
Anthony Thomson
The terms FinTech disruptor and digital disruptor perfectly describe Metro Bank and Atom Bank co-founder, Anthony Thomson. The UK had not seen a new bank emerge in over 150 years before Anthony set sail with Metro Bank.
He quickly turned Metro Bank into a high street challenger by putting faith in both FinTech and a customer-first strategy, before co-founding fast-growing smartphone banking service provider Atom Bank in 2014, making him one of the best FinTech speakers and consultants around.
Richard Davies
A passionate and experienced commercial banker, Richard Davies' eye for innovation has seen him emerge as one of the leading financial strategists in the UK.
Having been CEO of OakNorth, Richard became COO of HSBC in 2014, moving into a global role driving strategy and digital innovation before he joined FinTech mobile app dubbed the 'Amazon of banking', Revolut, as COO in 2019.
Book a FinTech Speaker
Looking to book a FinTech speaker for your event? Contact us here at The Motivational Speakers Agency by filling in our online contact form or by calling a booking agent directly on 0207 0787 876.