20 Motivational Speakers With Inspiring Stories to Share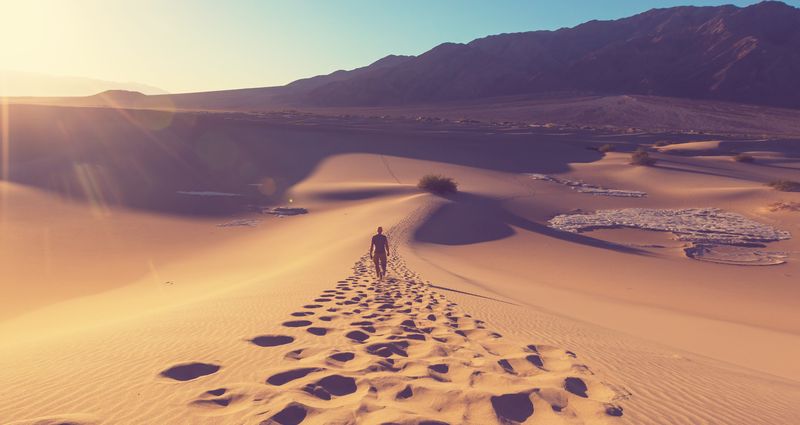 Extraordinary stories change the way we live, breathe and think. Such anecdotes have the power to transform perspectives and inspire action. 
In this post, we take a look at 20 of the best motivational speakers whose thrilling stories inspire audiences. These incredible individuals have scaled mountains and built market-leading businesses, a testament to their determination and ingenuity.
Each with completely different experiences, there is a speaker for every event at the Motivational Speakers Agency.
John Mccarthy
Islamic Jihad Terrorist Kidnap Victim

John Mccarthy made front-page news in 1986 when he was kidnapped and held captive by Islamic Jihad terrorists in Lebanon. He spent a hellish 1,943 days in isolation.
Able to speak articulately on the searing mental and physical pain he was put through, Mccarthy discusses the trauma and torture he experienced, as well as the relief of his release and rebuilding of his life on his return.
A fascinating tale that explores mental resilience, courage and desperation, there is much to learn from his terrifying story.
Linda Cruse
"A Cross Between Mother Theresa & Indiana Jones"
A struggling single mother in 1996, Linda Cruse embarked on a life-changing journey the day she suffered temporary blindness on the motorway.
She would go on to become one of the world's most important humanitarians, helping remote communities around the world to live a better quality of life.
She has been at the heart of rescue aid efforts in war zones and refugee strongholds, to change the lives of those in need. In recognition, Sir Richard Branson said of Linda Cruse and her inspirational speeches: "Linda makes the impossible possible."
Pedro Algorta
Andes Plane Crash Survivor
Among the 15 survivors of Uruguayan Airforce Flight 571, Pedro Algorta faced death in a remote area of the Andes as his plane crashed close to a mountain.
In conditions as low as -30 Celsius, the survivors were relying on updates from the transistor radio found in the wreckage which informed them of the search efforts.
On their eleventh day, that search was called off. The group grew desperately hungry, and their remaining food lasted under a week. In the Andes, there was nothing in the way of food and to survive, the group were forced to contemplate eating the corpses of their fallen friends.
A tale of fear, miracles and ethical dilemmas, Algorta's story of 70 days and the Miracle of the Andes is unbelievable.
Alvin Law
Thalidomide Baby Who Learnt to Eat, Dress & Drum With His Feet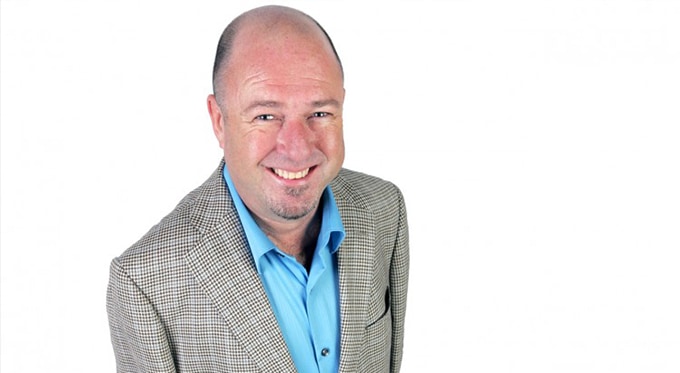 Alvin Law was a thalidomide baby, put up for adoption by his parents. Following his adoption, he adapted from a young age how to use his feet to eat, dress, drive, play sport, drums and piano.
Inducted into the Canadian Disability Hall of Fame for his extraordinary contribution to enriching the lives of people with disabilities, Alvin Law is an inspirational speaker with a story that challenges our perspective of limitations.
Bonita Norris
'The Girl Who Climbed Everest'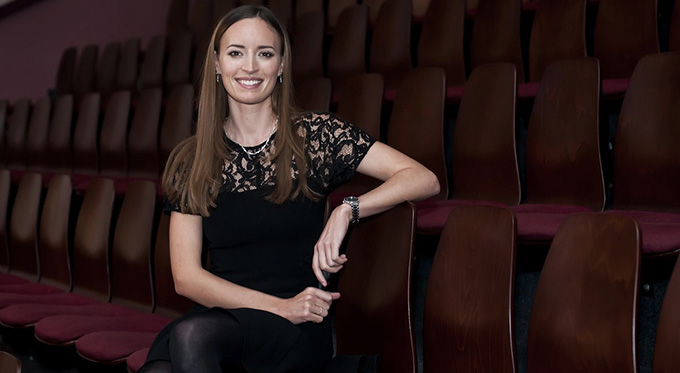 When a young Bonita Norris got the idea into her head of being an adventurer, there was no going back. Just two years after starting as a novice climber, Norris scaled the heights of Mt Everest to become the youngest British woman to climb the mountain at the time.
She later penned her first book, The Girl Who Climbed Everest. Since then, Norris has embarked on an incredible series of challenges, that has even seen her reach the North Pole.
Brett Archibald
Survived 28 Hours In Open Ocean
Brett Archibald joined a group of friends on a surfing trip to Indonesia. Hiring a boat, they took to the Indian Ocean. Soon seasickness took its toll on them, and 50 hours into their journey Archibald fell overboard.
He was alone, in the open ocean with no land in sight and no idea what lay beneath.
Terrifying, exhilarating, his story is many people's worst nightmare, but what has come out of it is an inspirational speech that details the techniques he used to turn the odds of death on its head.
Amy Blankson
UN Global Happiness Council Member
Amy Blankson is a pioneer of positive change. Her award-winning efforts have provided the catalyst for people around the world to lead more fulfilling lives.
An expert in the science of happiness, Blankson was named a Point of Light by President Clinton and Bush and serves on the UN Global Happiness Council.
Levi Roots
Founder of Reggae Reggae Sauce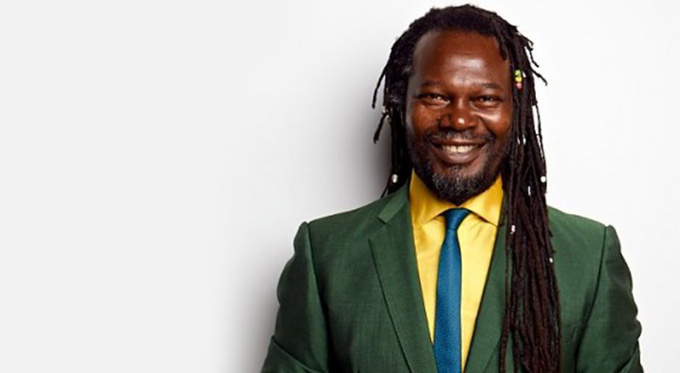 The man who put the song and dance into sauce, Levi Roots is the Dragon's Den entrepreneur who captured the imagination of the Dragons and the general public on the investment show in 2007.
He secured £50,000 of investment for 40% of his Reggae Reggae Sauce from investors Richard Farleigh and Peter Jones.
Today the sauce appears at supermarkets around the world, and it is worth over £34 million. Famous for his high-spirits, genuine and endearing personality, Levi Roots is a passionate, insightful and inspirational business speaker with life experience aplenty.
Simon Weston
Falklands Ship Attack Survivor
During the Falklands war, 20-year-old Simon Weston was fighting for his country when his ship was attacked. The explosion killed 48 men, leaving a further 97 seriously wounded. Simon escaped alive but at a price.
With 47% burns to his body, he needed 70 surgical operations to reconstruct his face.
Hugely popular and with an inspirational story to share, Simon can speak on frontline hardships as well as mental toughness and overcoming adversity.
Dame Ellen MacArthur
Former Fastest Person to Circumnavigate the Globe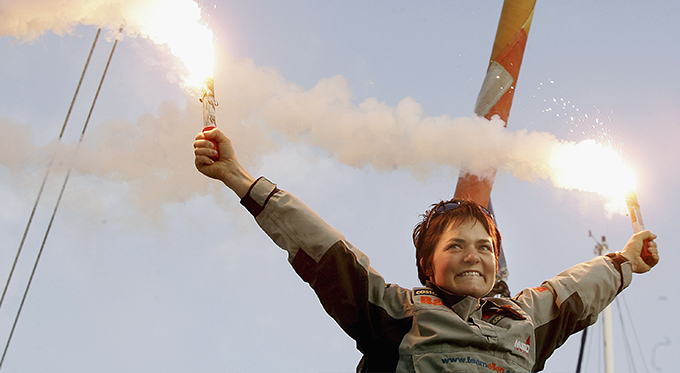 The former world record-holder for the fastest person to circumnavigate the globe, Dame Ellen MacArthur became a global sensation in the early 2000s. She was named Yachtsman of the Year in 1998 before she embarked on an array of other world records.
She was made a DBE in 2005 following her 27.354-mile sail around the world which she completed in 71 days, 14 hours, 18 minutes and 33 seconds.
Today, the Ellen MacArthur Foundation serves to educate and inspire generations and businesses alike.
Caleb Harper
Revolutionising Farming in the Digital Age
Famous TED talker Caleb Harper is an intriguing character. In his role as Director of the Open Agriculture Initiative at the MIT Media Lab, Harper connects farmers with technology. Leading a highly skilled team, he aims to bridge the barrier between the two.
As one of the world's most renowned inspirational speakers, Harper engages audiences with thought-provoking questions like 'what if food was digital?' suggesting that a computer will grow our food in the future.
Weird, wonderful and typically captivating - Harper is a tour-de-force on the speaker circuit.
Dr James Alvarez
Hostage Negotiation Expert
Dr James Alvarez has operated as a high-ranking hostage negotiator for the NYPD and Scotland Yard. His experience of intense pressures and stories of the delicate nature of each task makes for a deeply engaging keynote speech.
Helping to ensure a quick and smart approach to crisis management, Dr Alvarez can relay his own stories while establishing relevance to your business and industry.
Yossi Ghinsberg
Survived Getting Lost in the Amazon Jungle
While embarking on the adventure of a lifetime, Yossi Ghinsberg, two friends and 'expert guide' Karl Ruprechter became lost in the Amazon jungle. Ruprechter had offered them a chance to see an Indian village, but instead, arguments and the dangers of the jungle took hold.
Soon Ghinsberg was swept away by a strong current in the wild rivers of the Amazon and dragged two miles downstream. Remarkably, after days of hardship, while on death's door, he reunited with his friend and the duo were able to escape the jungle.
Jordan Belfort
The Real Wolf of Wall Street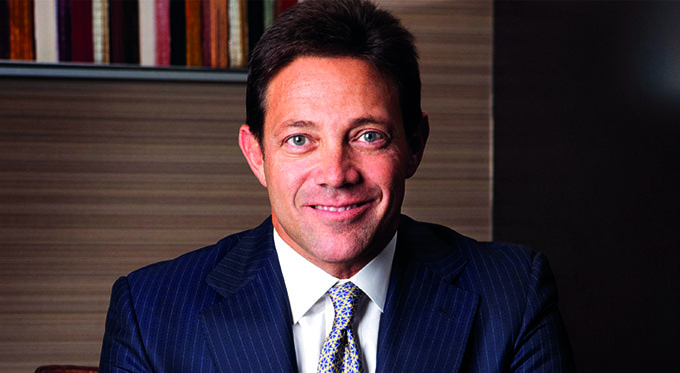 Few people can say they've had a Hollywood blockbuster inspired by their story. Jordan Belfort can. His part was played by Leonardo Di Caprio in Martin Scorcese's hit film, The Wolf of Wall Street.
Showcasing his passion, humour, sales brilliance and endearing arrogance, the film focuses on the themes of Belfort's success, as well as his dramatic fall from grace.
Today, he can share his wild Wall Street journey with corporate audiences worldwide. For an inspirational speaker specialising in business, sales and persuasion, there are few as captivating as The Wolf of Wall Street.
Eddie 'The Eagle' Edwards
Iconic Olympian Who 'Soared Like an Eagle'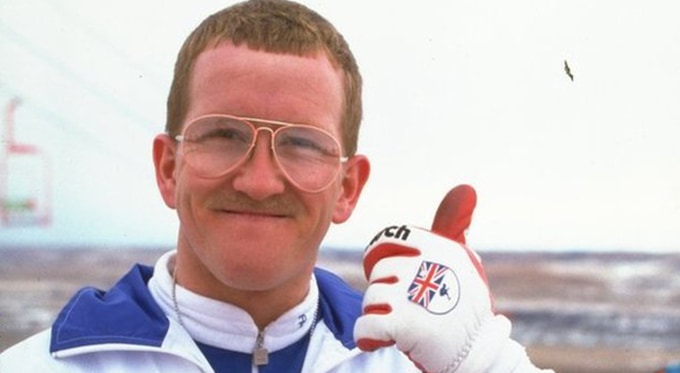 Eddie 'The Eagle' Edwards' story enchanted the world. Inspiring the 2016 biopic, Eddie the Eagle, Edwards was something of a tearaway whose pursuit of his dream against all odds and costs is truly inspiring.
Failing to make the Winter Olympics downhill ski team, Edwards switched to ski jumping where he would become the sole competitor for Great Britain. His appearance at the Winter Olympic Games in Calgary in 1988 eventually brought him worldwide attention.
Though he was not competitive in the Games, he soon became an icon, and his soaring-like-an-eagle was even referenced in the closing speech at the Games.
Katie Piper
Inspirational Activist & Presenter
A truly inspirational woman, Katie Piper is a presenter and activist who has overcome great adversity.
After being assaulted with acid by a man on her ex-boyfriend's orders, Katie was placed in a medically induced coma, as she was treated for major burns and sight loss. Amazingly she recovered and went public after her trauma to help raise awareness for victims of burn attacks.
In fronting the Channel 4 documentary, My Beautiful Face she became a hero to many. She later set up the Katie Piper Foundation to assist other people who have suffered from burns, and was awarded the You Can Award at Sainsbury's Women of the Year.
Today she is a well-known media personality and public speaker whose role in empowering body confidence in young women across the world is truly inspiring. 
Miles Hilton Barber
Blind Adventurer Who Has Experienced the World's Harshest Conditions
Miles Hilton-Barber is a blind adventurer whose remarkable feats have inspired countless people. Before turning 50, Hilton-Barber regarded his blindness as a limitation. Today he states that: "the only limits in your life are those you accept yourself."
Holder of several world records, Hilton-Barber has circumnavigated the world using 80 different modes of transport, set a lap record for a blind driver at the Malaysian Grand Prix, completed the Toughest Foot Race on Earth in the Sahara Desert and the Coldest Marathon on Earth, the Siberian Ice Marathon.
His crowning achievement of being the first blind person to man-haul a sledge 4,000 kilometres across Antarctica defines him as one of the greatest motivational speakers in the world today.
BJ Cunningham
Inspirational Speaker on The Power of Telling the Truth
By no means is BJ Cunningham a traditionalist, though, the controversy he has caused through his work has come largely through telling the truth.
Or more accurately, marketing it.
Having set up the Enlightened Tobacco Company, BJ Cunningham branded his cigarettes 'Death', with a motto that claimed it offered 'the honest smoke'.
Today Cunningham craftily talks about the power of telling the truth, and taps into many useful areas from transformational leadership to marketing and branding.
Martine Wright
7/7 Bombing Victim Turned Paralympic Star
Martine Wright's life was forever changed on 07/07/2005.
After celebrating the announcement of London becoming the Olympic host city only the night before, the city's worst nightmare was later realised. The 7/7 tube bombings turned excitement into pure disbelief and mourning.
From such a cruel event, Wright defied the odds to earn her place in Paralympic history.
After sitting three feet away from a suicide bomber, Wright was the worst injured out of the casualties, as she lost 80% of her blood supply and both legs. This makes it all the more incredible that Wright is not only with us today, but she has turned her suffering into a dramatic and inspirational recovery.
Wright continues to encapsulate raw determination as a motivational speaker.
Brian Cox
'The Heir to Attenborough'
Described by Sir David Attenborough as the future of scientific programming for the BBC, Brian Cox is a uniquely engaging physicist whose understanding of the fine details of physics is as impressive as his ability to entertain audiences.
As a motivational speaker, Cox inspires audiences with his eye-opening account of our universe.
Boasting presenting roles on Horizon, Stargazing Live, Human Universe, Forces of Nature, In Search of Science and Life of a Universe, Brian Cox's life, from keyboardist in charting rock bands Dare and D:ream in the 80s and 90s to a leading scientist, makes for an unforgettable story.
Book an Inspirational Speaker Today
When life presented great challenges, these figures displayed the skillset to deal with them.
Whether your conference focuses on overcoming adversity, showing mental resilience or courage, all of these inspirational speakers offer a stunning keynote presentation able to motivate any team.
To enquire about booking a motivational speaker for your occasion, contact The Motivational Speakers Agency for a free quote by filling in our online form or by calling a booking agent directly on 0207 0787 876.