9 F1 Speakers Just In Time For Silverstone 2019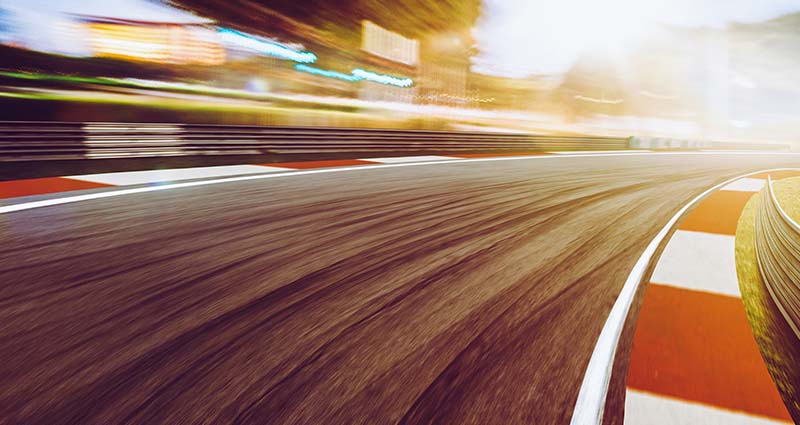 In less than two months, twenty of the worlds greatest Formula 1 drivers are taking to the British stage; the Silverstone race track. So far the season has proved to us that anything can happen in F1, from heart-stopping crashes to inspiring victories, so now is the time to book one of our Motorsport motivational speakers for your event, just in time for Silverstone's weekend of races. Whether it's the inspirational young star Billy Monger, or the esteemed legend that is Eddie Irvine, one of our speakers will bring the racing expertise your event needs.
1. Eddie Irvine
Before he retired, Eddie Irvine was a spectacle on the track, due to his fierce, combative driving style and technical expertise. After taking the sport by storm in 1993 as a driver for Jordan, Eddie moved to Ferrari in 1996 alongside Michael Schumacher. In 1995 Eddie earned his first podium with Jordan, which continued in 1999, 2000, 2001 and his final podium in 2002. Regularly making an appearance at the Goodwood Festival of Speed and Queens Formula Racing Team, Eddie captivates audiences with his invaluable advice and anecdotal tales of his time on the track during the golden era of Motorsports.
2. Damon Hill OBE
Starting as a test driver for Formula 1 title-winning team Williams, Damon Hill was given the opportunity to race in the 1993 Hungarian Grand Prix where he earned the first of 22 career victories. Damon grew up around Formula 1, and spent a lot of his early career surrounded by some of the most prominent figures in the sport, including his father Graham Hill, Juan Manuel Fangio and Phil Hill. Prior to retiring in 1999, Damon competed in 122 races, earning him a spot amongst Formula 1's greatest drivers. Aside from sitting in the driver's seat, Damon frequently talks about his experience racing.
3. Eddie Jordan
Founder of Jordan Grand Prix, Eddie Jordan, was the mastermind behind Michael Schumacher's debut. Thanks to Eddie, team Jordan competed against teams significantly more established, despite this, they secured a 1-2 finish with Damon Hill and Ralf Schumacher at the wheel.
Eddie's team has changed hands on multiple occasions, but is currently running as Racing Point (formerly Force India). As one of the most popular Formula 1 speakers off the track, Eddie engages audiences with his riveting story of building a highly successful F1 team, earning an OBE in 2012, and becoming a member of the Irish Motorsport Hall of Fame.
4. Johnny Herbert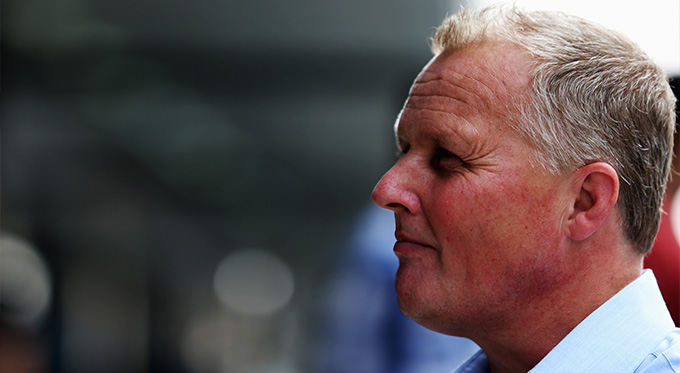 Johnny Herbert is a renowned Motorsport speaker, who frequently entertains audiences with his candid insight into one of the most physically and mentally sports around - Formula 1 racing. After beginning his career in the mid-1980s, Johnny quickly picked up his first victory in 1985 at the Formula Ford Festival, where he caught the attention of Eddie Jordan.
After teaming up, they won the British Formula 3 title in 1987. Throughout his career, Johnny has proved that with enough determination anyone is capable of overcoming injury and failure, resulting in him featuring on the podium seven times.
5. Jacques Villeneuve
As the 1997 F1 champion, Jacques Villeneuve triumphed over Michael Schumacher, who at the time was a dominant force with two championships to his name. Jacques was born with a passion for racing in his blood, as the son of beloved Ferrari F1 driver Gilles Villeneuve, who, before his passing, was considered one of the best drivers the sport has ever seen.
Taking after his father, Jacques' skill has transgressed from single-seat racing to race in the Le Mans Series, NASCAR, TRV6 and Speedcar. Jacques excites audiences with his anecdotal stories, holding them spellbound thanks to his charismatic nature.
6. David Coulthard MBE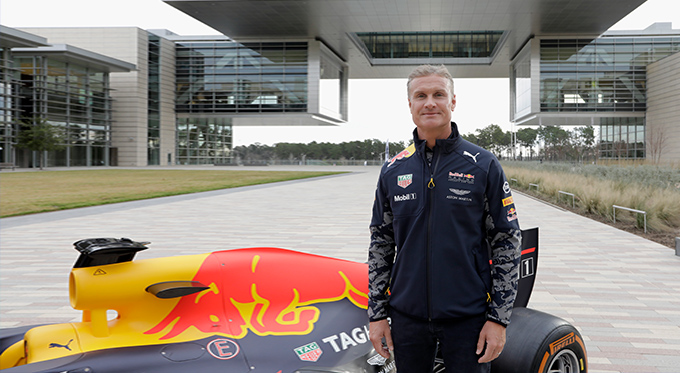 If there is anyone who is qualified to speak on Formula 1, it is David Coulthard. After succeeding the late Ayrton Senna at Williams Racing in 1994, gaining his first victory at the Portuguese Grand Prix, David moved to Mclaren. Taking into account the competitivity of Formula 1, David's longevity is a testament to his skill, dedication and passion for the sport. Prior to retiring in 2008, David aided Red Bull's journey to becoming the dominant force that it is today.
With his extensive experience, David has become an elemental F1 commentator, whilst regularly public speaking, sharing his story with audiences everywhere.
7. Billy Monger
After a tragic racing accident where he lost both of his legs, Billy Monger returned to the sport thanks to an altered vehicle, his drive to succeed amongst able-bodied racers resulting in him becoming a household name within the sport; a story that he expands upon through his public speaking.
In 2018, Billy was awarded the BBC Sports Personality of the Year's Helen Rollason Award for his inspirational perseverance despite his hardship. Within the same year, Billy drove a Formula 1 racing car for the first time, when he tested a Sauber C30 built by Tour-De-Force Power Engineering at the Rockingham Motor Speedway in Corby.
8. Ross Brawn
Ross Brawn is an F1 mogul, famed for being the Team Principal for Ferrari during Michael Schumacher's dominant years; as a result, Ross created a Ferrari dynasty. Ross's influence on the sport transcended Ferrari when he bought out the failing F1 team Honda, and rebranded it as Brawn GP.
With Jenson Button behind the wheel, Ross's team won their first Formula 1 season championship, in what is widely considered one of the greatest F1 stories of all time. The draw of Ross as a public speaker is his ability to discuss the many different positions he has held in F1, and the knowledge he has on the sport as a whole.
9. Nigel Mansell OBE
A British racing legend, Nigel Mansell has raced with some of the best drivers the sport has ever seen. Nigel won his first Grand Prix in 1985 whilst racing with Williams, before going on to dominate the 1992 season by winning nine out of the sixteen seasons, becoming the world champion in the process. After returning to F1 for a final time in 1994, Nigel raced for Williams before announcing his retirement in order to pursue a Ferrari dealership. As a prolific motivational speaker, Nigel is a crowd favourite, advising his audience on how to maximise success on demand.
To book a leading motorsports speaker for your event, simply contact us here at The Motivational Speakers Agency by filling in our online contact form or contacting a booking agent directly on 0207 1010 553.