Top Sports Stars for Your Corporate Conference or Webinar in 2022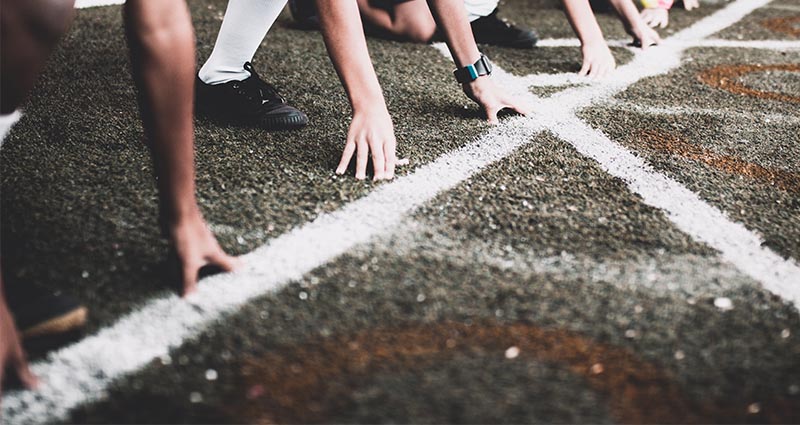 If you are looking to impress your guests at corporate events, look no further than our outstanding sports stars!
From the Women's Football World Cup to Wimbledon, many high-profile sporting events are scheduled each year. These competitions continue to produce some of the greatest athletes in human history, leading to a wide range of sports speakers available to book for conferences and webinars.
Discover our top pick of footballers, Olympians, cricketers and more!
Martin Johnson
Martin Johnson is a rugby icon and leading sports speaker on teamwork, determination and personal development. He is the perfect addition to corporate after dinner events, as his entertaining speeches include actionable takeaways for employees to learn from.
The 2003 Rugby World Cup victor has the celebrity status and down to earth personality to truly connect with audiences. Martin toured the world while playing for England, making 84 professional appearances on a national level and 362 with the Leicester Tigers. Such experiences, including winning four Premiership titles and multiple European Cups, makes Martin an unbeatable sports speaker.
Casey Stoney
Casey Stoney is an advocate for women's and LGBTQ+ rights, using her voice to highlight injustices not just in football, but society as a whole. When Charlton Athletic men's team was relegated, Charlton disbanded their entire women's team, despite their incredible success. Frustrated, Casey made a statement against the decision; "I'm disgusted with the club – the men get relegated and we get punished".
Casey continues to highlight such an unjust decision, using her high-profile status to speak for the disappointment of countless fans. Named 50th on The Independent newspaper's Pink List of Influential Lesbian and Gay People in the UK, Casey incorporates her advocacy for LGBTQ+ representation into her motivational speeches.
Matthew Hoggard
In his heyday of 2006, having helped England to retain The Ashes, Matthew Hoggard was ranked as the 4th Best Test Match Bowler in the World. He was awarded an MBE for his role in the Ashes victory, named a Wisden Cricketer of the Year and was cited as England's Best Bowler, feats that earned Matthew a place in the sporting history books. 
Today, Matthew is a captivating pundit and motivational speaker, able to inspire guests with his wealth of stories. His vast experience as captain of Leicestershire County Cricket Club makes him a leadership expert, a vital topic of corporate conferences. Mathew's global popularity leaves audiences in awe and ensures the success of your event.
Eniola Aluko
On top of her natural talent as a footballer, Eniola Aluko also became the first female pundit on BBC's Match of the Day in 2014. With a taste for the screen, she then joined the punditry team at the 2016 European Championships and later an ITV pundit throughout the 2018 World Cup.
Due to her charismatic speaking style and explosive footballing career, Eniola is one of the most sought-after female inspirational speakers and football speakers in the country. Eniola engages audiences everywhere, positioning herself as a leading sporting authority.
Andy Murray
Andy Murray is the most recognisable figure in tennis. The 2012 US Open Champion and Gold medal-winning Olympian is the epitome of peak performance, a driving spirit that led him to secure nearly 50 career titles. On top of his sporting career, Andy is also a well-loved media star who has appeared on television multiple times, generating a loyal fanbase of tennis fans and general audiences alike.
When booked for events, Andy is guaranteed to leave guests star-struck. His unique understanding of mental and physical resilience can be translated to a corporate environment, making him not just an entertaining speaker, but an insightful addition to events. 
Fara Williams
As a footballer, Fara Williams dominates the field, the success of which she shares in her speeches. Having spent 18 years with some of the top teams in English football, it is no surprise that Fara is England's most capped footballer of all time with an unprecedented 170 appearances.
As a public speaker, it is impossible not to be motivated by Fara's tireless work ethic and mental resilience, earning her a spot as one of the best inspirational players, leaders and speakers globally. Her story of hardship to sporting success touches audiences, leading to a resounding emotional impact. 
Steph Houghton
As a leading light in women's football, Steph Houghton's unflinching passion for the game is palpable. She has gained resounding success captaining both Manchester City Ladies and the England team, leading both teams to significant success.
Thriving as a centre-back, Steph is categorised by her tough-tackling, positional play and fearless leadership. With her momentous skill set, Steph has earned herself 100 caps for England and countless trophies. Steph is an ideal speaker for any event, engaging with audiences to promote the same determination she used to gain sporting success.
Laura Kenny
Laura Kenny has wowed with her ability to consistently deliver peak performance in sports. This was never more evident than after the Olympic champion returned to the tracks just six months after giving birth. The sporting superstar won Gold in the women's scratch race at the National Championships to mark her first appearance since 2015. Since then, she has continued to impress.
With four Olympic gold medals to her name, Laura is the most decorated British Olympian of all time. Able to inspire guests with topics such as mental toughness and sporting success, she is a must for sporting events and corporate engagements.
Book a World-Class Sports Speaker
With The Motivational Speakers Agency, you can browse 1000s of incredible sports speakers, as well as leading experts in motivation, teamwork and leadership.
To book a sports speaker for your corporate event, function or conference, simply contact The Motivational Speakers Agency by emailing [email protected] or by calling a booking agent directly on 0207 0787 876