Artificial intelligence speakers News Posts
Artificial Intelligence Speakers
A seismic shift in the past decades has seen artificial intelligence emerge as the frontrunner in the digital and futurism landscape. Scores of experts have been hard at work developing the latest apps, robots, software and more, using artificial intelligence. Others have followed the progress closely.
Working with the biggest name AI speakers, we have heard intriguing stories and views regarding the past, present and future of AI. You can too, today. Get in touch with a member of our team and we can provide a handpicked list of speakers suited to the needs of your conference. Alternatively, you can view our blog to see 10 popular artificial intelligence speakers.
What Does Artificial Intelligence Mean?
Commonly known as AI, a machine that runs artificial intelligence can simulate human intellect. Commonly reserved for computer systems, it can be defined by the process of learning, reasoning and self-correction, examples of which including speech recognition. Separated by weak or strong, AI can range from virtual personal assistants we all use in our homes to systems that can problem-solve independently. 
Differing from popular opinion, experts want the term AI to move away from its scary portrayal on TV, in films and through contemporary literature. Many people believe that AI will take people's jobs, however, experts argue that the maintenance of AI and the industries it will create can actually increase job prospects. Due to such misconceptions, experts have turned to public speaking to educate businesses on the benefits of AI. 
AI can be split into 4 categories - reactive machines, limited memory, the theory of mind and self-awareness - but as the landscape of artificial intelligence is in a constant state of innovation and development. There is no telling where AI will, but the possibilities are seemingly endless. 
What Are The Uses Of AI?
The uses of artificial intelligence are limitless, with many industries using the system to streamline their production or create products with a heightened sense of human thinking capacity. From cooking and fortune-telling, to creating music and climate change, AI's scope will one day reach all areas of life. 
At present, the three main industries applying AI to business are finance, retail and security. Capable of detecting fraud, banks are using AI systems to differentiate false transactions fro valid exchanges of money, keeping the public's finances safe. In retail, customers are enjoying closer support from sales representatives through the use of AI automated online "chats". It is no surprise that security is relying on AI to fight cyberattacks, however, large companies are using artificial intelligence systems to actually prevent attacks in the first place through threat detection.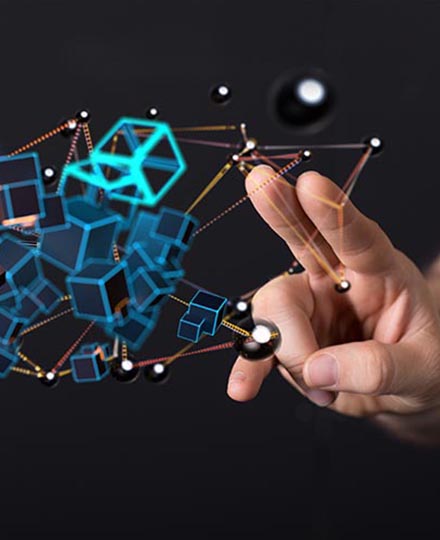 Megan Lupton
|
04th June 2019
In our climate and constant technological change, here is a list of the best TEDx speakers and what they think of Artificial Intelligence and Digital Disruption. From Keren Elarzari's positive take on hackers to Adam Cheyer's experience creating…