How Will a Motivational Speaker Benefit My Business?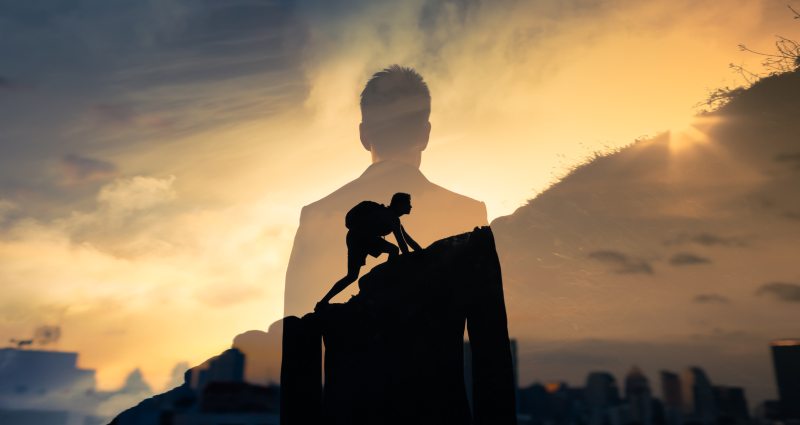 People are the lifeblood of every business in the world – from the founder who comes up with the initial idea to the support staff who do the groundwork, a business simply cannot operate without its employees. As a result, a business needs to take care of its workforce, from ensuring their mental wellbeing to facilitating professional growth.
At The Motivational Speakers Agency, we have booked a wide range of powerful speakers for corporate events, to transform its workplace culture. In this post, we have compiled a list of reasons why a motivational speaker is a worthy investment for your business, and how you can book an inspiring orator for your employees.
Enhance Team Harmony
Whilst you may think that branding is all about marketing, logos and digital advertising, a business' ethos is first defined by its employees and the strong working relationships within a company. This will help everyone pull together and support one another throughout their work, something that potential clients will be able to see, giving you the edge.
A strong team spirit will retain hard-working employees and attract talented professionals, who are drawn by your company's workplace culture. A motivational speaker will harness the existing qualities of your business, instil new processes and inspire harmonious teamwork in your staff.  
Improve Manager Skills & Efficiency
Managers not only have their own workload and targets but have to manage people effectively, which is much easier said than done. A motivational speaker would give a company's managers advice on how to strike the perfect balance between firm, fair and friendly.
They explore the distinctions between a boss, who simply dictates and barks orders, and a bona fide manager, who leads by example, understands their employees' feelings, and gets the best out of their team.
Add Credibility to Events
Whether it is a launch of a new product or service, or simply putting on a private party for staff and clients, by hiring a motivational speaker your event will receive true 'star quality'. This will help develop your brand as booking a famous face for your event will add credibility, ensuring guests have a fantastic time and it lives long in their memories.
Richard Reed is one of the most famous businessmen in the UK, known for being the co-founder of the Innocent Drinks brand. Innocent Smoothies can be found on the shelves across the country making Richard the perfect speaker for all events. Able to discuss his innovative business ventures in detail, he regularly delights audiences everywhere he goes.
Improve Employee Motivation & Morale
Running a business is about striking the balance between the bottom line (profit, success and staying afloat) and having a workplace that is good for employees.
Unfortunately, sacrifices will sometimes have to be made on the latter – for example, tightening of rules, laying off of employees or having to assign more work to people – which can impact negatively their motivation and morale.
It could even be something as simple as a lack of variety at work. As a result, hiring a motivational speaker to give employees a boost and put things into perspective can make it a better place to work for everyone.
Instil Better Habits in Your Workforce
It is easy to get stuck in a rut at work in terms of habits, from the factors directly related to work, such as job processes, to a workplace's systems and processes. Even personal habits, such as smoking or an unhealthy lifestyle, can impact an individual's work performance.
A motivational speaker can help the workforce think outside of their habit box, refocus and replace the physical and mental infrastructure to reshape their habits into something much more efficient, effective and beneficial.
Push Employees to Be their Best
Every successful business is built on the foundation of a strong, reliable workforce but sometimes teams can become demotivated and less productive. If this happens then it will clearly have a large-scale effect on the profitability of the company.
A motivational speaker can push people to be their best selves, which in turn will have benefits on the entire business. Someone who can do this is military speaker Phil Campion. Having made huge decisions and put his life on the line on battlefields all over the world, he learnt the importance of motivating the people around him.
Leaving school at 16 with no qualifications to his name, he went on to become one of the best soldiers in British history and at all his speaking events he can instil these qualities in his audiences.
Improve Work/Life Balance
There is an adage that says "leave your troubles at the door" – if you have personal problems, you forget about them as soon as you enter the workplace and only resume thinking about them when you clock off. Of course, it's not as easy as the quote makes it out to be. 
Likewise, if you work too hard and rest too little, it will take its toll on you. Hire a motivational speaker and let them make the necessary tweaks in your employees' lives to improve their work-life balance.
Book a Motivational Speaker
For more information on all of the motivational speakers, we can offer, get in touch with The Motivational Speakers Agency today. Call 0207 0787 876 or complete our simply fill in our online contact form and a member of our team will get back to you.