10+ Powerful Black History Month Speakers For Your 2022 Event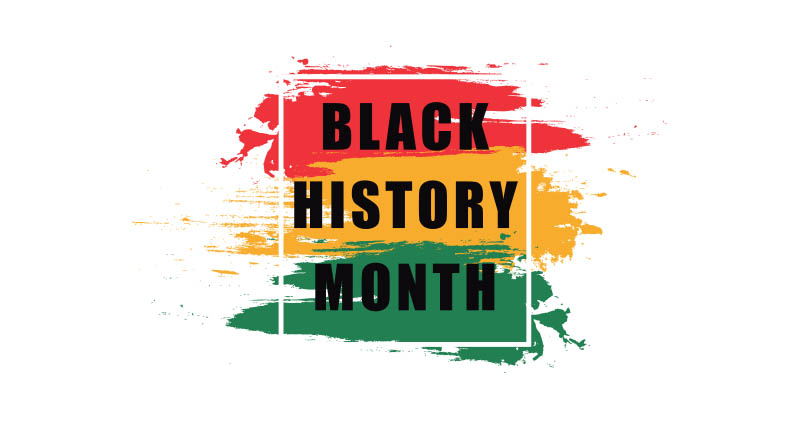 With the UK's Black History Month (BHM) fast approaching, now is the time to book a powerful speaker for your inclusion-themed event. With their emotive accounts of prejudice and knowledge of Black history, these speakers have a resounding impact on attendees.
BHM is a vital event for businesses to recognise. In solidarity with their Black employees, educational events inform the wider workplace of pinnacle moments in Black history.
Black History Month: Quick-Fire Facts
What is Black History Month?
Black History Month is an annual event recognised by governments, businesses and organisations across the globe.
During the month, equality campaigners showcase the historic figures who challenged racism and supply guidance on workplace inclusion.
When is Black History Month?
Black History Month takes place from the 1st to the 31st of October every year.
What is the 2022 theme?
This year's theme is 'Black Health & Wellness'.
How did Black History Month start?
In the early 1900s, Black History Month was created by historian Carter G. Woodson and the Association for the Study of Negro Life and History, under a different name.
The event was picked up by the UK in 1987, coinciding with the African Jubilee Year and the 150th anniversary of Caribbean emancipation.
How do I celebrate Black History Month?
From raising money for charity to championing inclusion in the workplace, read our Guide to Celebrating Black History Month to find out more.
Sources:
Top Speakers for Black History Month
Discover our top pick of Black History Month speakers, perfect for your event.
Shaun Wallace
I'm a qualified lawyer, I'm a mastermind champion - say what you like, you won't get me to actually rise to the bate.
Shaun Wallace is the star of ITV's 'The Chase', as The Dark Destroyer. Additional screen appearances include 'Racism: My Story', where Shaun detailed the racism he experienced and how he rose above the abuse. At Black History Month events, he encourages audiences to celebrate Black achievements every month of the year, not just in October.
Reni Eddo-Lodge
White privilege is an absence of the consequences of racism.
Reni Eddo-Lodge is the award-winning author of 'Why I'm No Longer Talking to White People About Race', a powerful book on institutionalised racism. When booked for Black History Month events, she explores the topics in her literary work to supply a comprehensive discussion of racial equality.
Akala
As long as whiteness is a metaphor for power, blackness must of course function as a metaphor for powerlessness.
MOBO award-winning rapper turned social activist, Akala is a powerful voice on Black History Month. He founded The Hip-Hop Shakespeare Company in 2009, a theatrical organisation that supplies a platform for cultural exploration. An insightful speaker for BHM events, Akala will transform perspectives with his insight.
Kanya King
You should campaign for opportunities and when you get them, you have to grab them.
Kanya King transformed the music industry in 1996 when she launched the MOBO Awards. The annual event continues to celebrate music of Black origin, and the talented artists who pioneer soul, hip hop, and gospel. At events, Kanya reflects on the importance of inclusion, particularly within the music and entertainment industries.
Michael Fuller
Racism is a painful, humiliating thing to experience but the key to that pain is isolation. When others protest, offer support, turn that isolation back on the racists, the pain is greatly eased.
When Michael Fuller was named the first Black Chief Constable in the UK, he sparked historic change. His achievement highlighted the lack of representation in the forces, a topic he continues to discuss at events. Michael's powerful insight calls audiences to arms in the fight against racial discrimination.
Derek Redmond
The mindset of a successful businessperson is no different from that of a successful sportsperson.
Many will know Derek Redmond for his 1991 victory at the World Athletics Championship, or the bravery he showed in the face of injury in 1992. However, some may not know he suffered devastating racism to reach the peak of competing. At BHM events, Derek recounts this experience, opening audiences' eyes to racism in sport.
Patrick Vernon
Windrush Day gives us the opportunity to celebrate all aspects of our migrant population and to appreciate the contribution.
Patrick Vernon is an advocate for the Windrush generation, having launched Windrush Day on the 22nd of June. He discusses the discrimination and inequalities the generation continues to experience, a vital topic for Black History Month events. Patrick was recognised for his work with an OBE in 2012.
Maggie Alphonsi
Embrace failure. Failure breeds success. Our greatest learnings come from failure.
England rugby union player, Maggie Alphonsi, achieved seven Six Nations titles and a World Cup win. Off the pitch, she sat on the World Rugby Men's 15 Player of the Year award's voting panel, breaking into the male-dominated side to drive inclusion. Maggie is a powerful addition to Black History Month events.
Piers Linney
Diversity and inclusion are things I try to focus on throughout all of my work. It is important to celebrate people of colour who have broken through to inspire others.
Piers Linney is globally respected for his business prowess, a reputation built on Dragons' Den from 2013 to 2015. In recognition, he was listed in the Financial Times' Top 100 Minority Ethnic Leaders in Technology, a list recognising the Black businesspeople improving corporate representation. Piers' BHM speeches discuss this powerful achievement.
Lenny Henry
As an industry, we are stuck in terms of providing a support system for Black, Asian and ethnic minorities who don't have a natural way into the industry.
From the perspective of a British entertainer and television star, Lenny Henry talks extensively on representation in the British media. Having suffered racism while breaking into TV, his life experiences have an emotive impact on audiences. Lenny is an instantly recognisable addition to Black History Month events.
Ebony Rainford-Brent
We want to accelerate change […] I don't want to wait 25 years to see changes; I want to see them now.
In support of the 2020 #BlackLivesMatter protests, Ebony Rainford-Brent gave a powerful speech on the impact discrimination had on her life. A cricketing icon, she was the first female to score three consecutive ducks in WT20I history, a feat that improved gender and racial representation in sport. Ebony discusses her incredible career at BHM events.
Book a Black History Month Speaker
To book a Black History Month speaker for your corporate event, function, or conference, contact The Motivational Speakers Agency by emailing [email protected], or call a booking agent directly on 0207 0787 876.