The Benefits Of A Keynote Speaker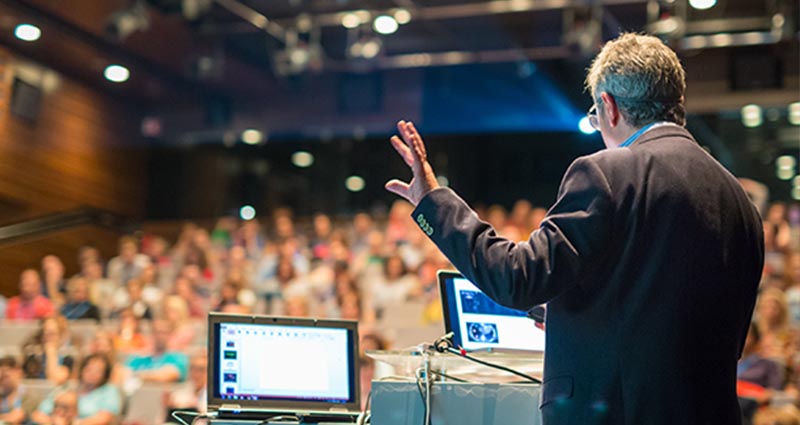 Keynote speakers make for fantastic entertainment at a wide range of events and have the ability to inspire, educate and motivate audiences.
Hiring the right keynote speaker can transform your event from an ordinary occasion to an event that will live long in the memory of everyone involved.
Here at The Motivational Speakers Agency we have a whole host of excellent keynote speakers available, who have made it to the top of their industries including sport, politics, business and entertainment who are able to share fascinating anecdotes with audiences about what they have achieved in their own careers.
We have compiled a list of reasons as to why a keynote speaker can be beneficial for your next occasion.
Able To Engage Audiences
This is perhaps the most important thing a keynote speaker can do at an event. Irrespective of the topic of your occasion, you need to keep audiences interested and engaged throughout the evening otherwise you run the risk of people getting bored and leaving early.
Hiring the right keynote speaker can eliminate this danger as they can share stories with audiences regarding their own careers teaching people various skills that they can take on board in their own lives. An example of a keynote speaker we work with who always keeps audiences captivated is British futurist Ben Hammersley.
Having appeared on numerous television documentaries and performed keynote speeches at some of the most prestigious venues in the world on the topic of technology, digital innovation and social cultural trends always leaving people wanting more.
Inspire People To Be The Best
Many organisations hire keynote speakers to make a difference in their own work place, motivating people to be the best they can be, and go far in both their professional and personal lives. Encouraging people to work hard, never give up and be ambitious, a good keynote speaker will see people leaving their events keen to make changes for the better.
One of our expert keynote speakers who can help with this is successful business woman and entrepreneur Sarah Willingham. Famous for being a former Dragon on Dragon's Den, Sarah has managed high-profile High Street restaurants including Pizza Express in her career, inspiring success in a whole host of food establishments.
At all of her keynote speaking events, Sarah is able to demonstrate people how it is possible to be successful in all walks of life.
Overcome Adversity
Throughout everyone's careers there will be occasions when they have to confront negative experiences and overcome them. Whilst this is necessary if you are to be successful, it is easier said than done and this is where a keynote speaker can come in handy.
Able to teach people how to overcome this adversity, one of our keynote speakers who excels at every event they attend is Virgin owner and entrepreneur Sir Richard Branson.
From a young age it was clear that he would go far but he faced many hurdles on his way to success. Starting a record shop in the 70s, at the time there was several restrictions on selling products. Despite this, Sir Richard still believed in his business model and has gone on to build a billion-pound company.
Here at The Motivational Speakers Agency, we have a whole a host of superb keynote speakers that are available for hire. To book somebody, give us a call today or fill in our online contact form.