Three Must Have Keynote Speakers For Your Event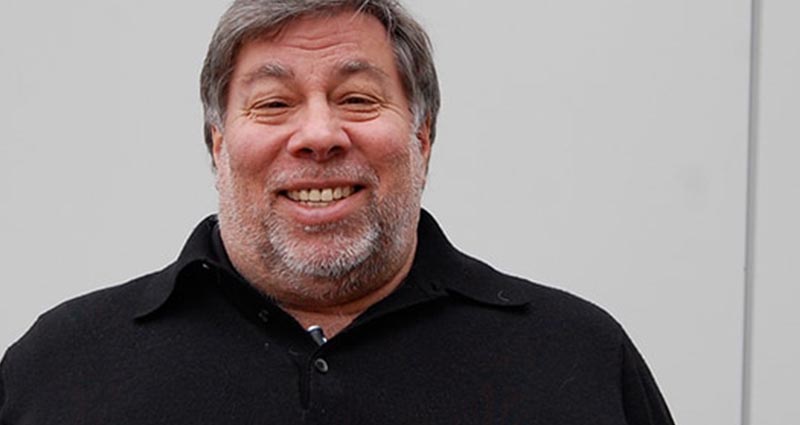 Booking a keynote speaker for an event is extremely popular nowadays. Someone who is able to entertain audiences with fascinating anecdotes from their successful career appeals to people as it has the potential to inspire, motivate and entertain crowds in equal measure.
However, with so many keynote speakers out there and available to hire, it can be difficult to know who to go for. Thankfully, The Motivational Speakers Agency have a whole host of excellent keynote speakers who are perfect for all events. With a proven track record of performing fantastic insightful speaking events, we have compiled a list of three of the best keynote speakers we can offer.
Steve Wozniak
One of the men behind technology giants Apple, Steve Wozniak single-handedly developed the 1976 Apple I the computer that lead to the launch of the company. Alongside Steve Jobs, he founded the Apple Computer Inc, but little did they know that this would lead to fame and fortune on a global a scale.
In the 1980s Steve sold his stock in Apple but this did not stop him from making an impact on the world of technology. Wanting to give something back, he fulfilled his ambition of becoming a school teacher teaching computer classes.
An outstanding keynote speaker, Steve can discuss his career at Apple as well as offering his expert views on the world of technology and what innovations he predicts for the future.
Sarah Willingham
Well-known amongst audiences as one of the famous entrepreneurs who used to appear on the BBC's Dragons Den, Sarah Willingham rose to fame as the manager of popular high street restaurants Pizza Express and Planet Hollywood.
She isn't as well known for her keynote speaking engagements, but she can bring an abundance of life lessons to every event she attends. One of her first ventures into business came in 2004 when she took over at the Bombay Bicycle Club restaurant chain. Taking over a company that was making a loss, Sarah transformed its fortunes turning it into a thriving business.
Investing in several high-profile businesses across the country, Sarah has forged a reputation for herself as one of the country's most successful entrepreneurs. In 2016 she was named as one of the most influential people in Britain by The Sunday Times and has also become a popular television personality. As a keynote speaker she is able to cover a range of topics including sales, marketing and overcoming adversity.
Stuart Pearce MBE
To be successful in sport there are certain personal qualities you need including self-belief, hard work and immense dedication. Former England and Nottingham Forest defender Stuart Pearce MBE had all of these qualities and much more as he established himself as one of the most iconic figures in the English game.
During his 24-year career he played over 700 professional games, 502 for Nottingham Forest, and earned 78 England caps. Establishing himself as a no nonsense defender, Stuart is best remembered for one particular incident. In 1996 during the European Championships England took part in a penalty-shootout win over Spain with Stuart as one of the scorers. His passionate reaction to hitting the net has become one of the most celebrated images in the game, and is due to Stuart missing a penalty in a semi-final shootout defeat to Germany in 1990.
Demonstrating how you can overcome adversity and still go on to be successful, this inspirational message is something he can bring to all his keynote speaking engagements.