An Introduction To Cryptocurrency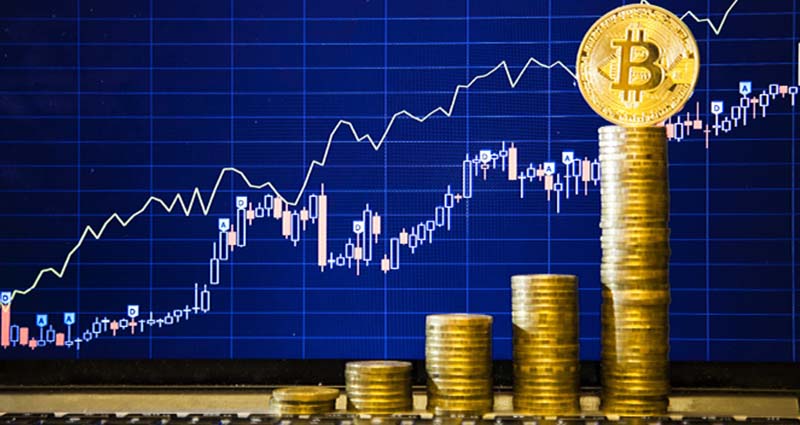 With technology advancing all the time, a whole host of new topics have become available to motivational speakers, one of which is the revolution of cryptocurrency. Whilst this digital currency may seem like something out of a science fiction movie, it has become very real in recent years with millions of people around the world using these systems.
Cryptocurrency can then be transferred into people's bank accounts and act as real money, meaning, if done correctly, can become incredibly lucrative. Using cryptography to secure transactions between users there are six key rules to cryptocurrency.
The system does not require a central authority
The system keeps an overview of cryptocurrency units and their ownership
The system defines whether new cryptocurrency units can be created. If new cryptocurrency units can be created, the system defines the circumstances of their origin
Ownership of cryptocurrency units can be proved exclusively cryptographically
The system allows transactions to be performed in which ownership of the cryptographic units is changed
If two different instructions for changing ownership of the same units, the system performs one of them at most.
Perhaps the most famous cryptocurrency in the world is Bitcoin. Formed in 2009 it became the first decentralised cryptocurrency in the world working without a single central bank or administrator. This means all interactions take place directly between users before being verified by Bitcoin and then recorded in a public ledge called Blockchain. The identity of the Bitcoin creators remains unknown going under the pseudonym Satoshi Nakamoto and the currency is now accepted by over 100,000 organisations.
Users can get bitcoin through a process called mining which is done through the use of computer processing power. The complex process includes two functions, adding transactions to the blockchain and releasing new currency. Individuals who are mining also need to provide proof-of-work (PoW).
When people begin mining they require a computer that comes with a special programme and they will then begin competing with other users to solve complicated mathematical equations and problems. Once they have solved a problem successful and provided proof of their work they will receive 12.5 Bitcoins.
As the topic of cryptocurrency and Bitcoin has become more prominent in society they have also become fascinating topics of discussion at speaking events. Here at Champions Motivational Speakers we have a whole host of Cryptocurrency Speakers who can provide a boost to every event they attend. These include:
Jordan Belfort
Better known as 'The Wolf of Wall Street' there isn't much Jordan Belfort doesn't know about the world of finance. A stock broker who went to own the famous Stratton Oakmont brokerage firm, he earned millions of dollars and employed thousands of people becoming one of the most successful people on Wall Street.
Nowadays he can be found as a motivational speaker and trainer, discussing his own experiences and how people can adopt them in their own lives. He can also discuss the topic of cryptocurrency at his events.
Thomas Power
Thomas Power is a banking and technology expert who has authored a whole host of books on a range of financial topics in his career. Always keeping up to date with the latest industry developments he has delivered speeches in 56 countries covering all aspects of technology including social media, artificial intelligence and cryptocurrency.
Ranking number 11 on the list of the Crypto 100 Most Influential People, Thomas regularly gives presentations to businesses and individuals and his insight is sure to leave audiences wanting more. He is also a board member of six high profile companies including: 9Spokes, PLC, Barclays, Royal Bank of Canada and Bank of New Zealand.
Elon Musk
Tesla founder and business extraordinaire, Elon Musk has an immense knowledge on all technological topics. From environmentally friendly cars to space exploration, Elon and his business ventures are extremely varied covering a broad range of issues. An extremely outspoken individual on the issues of artificial intelligence and digital disruption, he also has opinions on cryptocurrency which he is able to demonstrate at all his motivational speaking occasions.
If you would like to book any of our motivational speakers for your next occasion, then get in touch with Champions Motivational Speakers by calling 01509 85 29 27 or complete our simply fill in our online contact form and a member of our team will get back to you.