Top Trending Marginal Gains Speakers To Hire For Events In 2022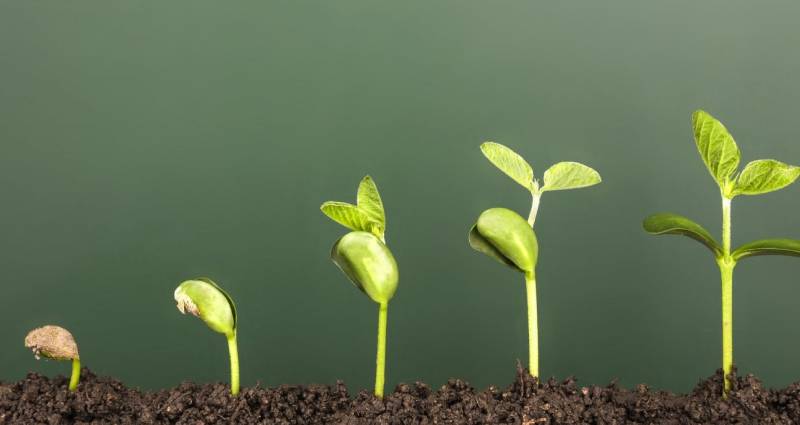 Top Trending Marginal Gain Experts to hire for Events
The marginal gains technique is a systematic method that enables individuals to improve because of the cumulative effect of small changes, leading to major outcomes. Many people will typically set significant goals; however, they may fail to achieve them because they will attempt to tackle those goals all at once.
This is where the revolutionary marginal gains process comes into play. Our marginal gains speakers have all used this philosophy to boost their performance and dominate in their professions. Booking them for speaking engagements will give you access to their tried and tested techniques which are guaranteed to optimise your performance.
When marginal gains theory is applied to sports, it is highly advantageous as the British Cycling team discovered. Within five years they became the dominant cycling team winning 60% of the gold medals in the 2008 Olympic Games. In business, marginal gains has been linked to enhanced performance, with a 1% improvement per day equating to a 37% increase in performance over a year.
Top Marginal Gains Speakers Available to Book Today!
Christian Horner
Elite Formula One Driver Christian Horner began his career with Renault after winning a scholarship in 1991. He quickly established himself as a talented driver after winning the British Formula Renault Championship. This placed him as the highest-ranked newcomer.
In 2005 he joined Red Bull becoming the youngest team principal and rapidly displayed his extraordinary talent, helping his team win 34 points in the championship within his first year. He also played a significant role in helping Red Bull earn their first podium position in 2006 and became the youngest team principal to win an F1 Constructors World Championship in 2010.
Testimonial:
He had great stories to share, it was really engaging. - Goldman Sachs
Sir Ben Ainslie
One of three elite athletes to win medals at five different Olympic Games, Sir Ben Ainslie is considered the most successful sailor in Olympic history. He began competing at an early age and by 12 participated in his first international competition. Although he came 73rd overall, Ben gained lots of valuable experience which he applied over the next few years to prepare for his first Olympic Games in 1996.
Using the marginal gains method, Ben developed his skills to transition from the Laser class in 2000 to the larger Finn class by 2004. He dominated in both categories winning four consecutive Gold Olympic Medals between 2000 and 2012. Having successfully benefited from applying marginal gains, Ben can share his techniques when booked for a speaking engagement.
Testimonial:
Thank you for transforming our event and making it dynamic. – SAP
Sir Dave Brailsford
Sir Dave Brailsford is a highly respected authority on marginal gains having applied the philosophy extensively to the British Cycling Team in his capacity as Performance Director of British Cycling. Dave believes that a 1% gain in different areas can produce an extraordinary cumulative benefit.
Proving his theory to be correct, he revolutionised the British Cycling Team by optimising every detail. The results were staggering! The Cycling Team went from being average to dominating the sport with 16 gold medals over eight years in the Olympic Games and Tour de France. Dave excels as a marginal gains speaker, articulately applying his theory to workplace settings.
Testimonial:
David was excellent. – Association of Convenience Stores
Mandy Hickson
Mandy Hickson is a prime example of a high-performing individual. Only the second female pilot to fly a Tornado GR4 on the front line, she has heavily invested in her personal development to become a leading pilot with the RAF. Since her selection as a test case at the beginning of her career, Mandy has become a much-respected pilot who has broken down barriers for aspiring female pilots.
In her speaking sessions, Mandy shares her journey with the audience talking about major points in her career and how continuous development has played an instrumental role in her progression.
Testimonial:
Mandy was absolutely fantastic, so engaging. Her presentation was both personal and professional and had everyone gripped - Co-operative Group
Baroness Karren Brady
Baroness Karren Brady's personal development can only be described as extraordinary. Starting her career on an advertising traineeship, by 23 Karren became the managing director of Birmingham City Football Club and at 27 she was the youngest ever manager of a UK PLC.
Firmly establishing herself as a leading businesswoman, Karren is a role model for every entrepreneur and frequently shares business development tips. Also, a trusted advisor to Lord Alan Sugar on The Apprentice, Karren astutely monitors the progress of candidates noting any gain in their abilities. This makes her a perfect speaker on the topic of marginal gains.
Testimonial:
Thank you for taking the time to talk to the ladies at Capital One, they found your talk motivating, inspiring and refreshingly honest! - Capital One
Sir Clive Woodward
Sir Clive Woodward began his professional rugby career after graduating from Loughborough University. He joined the Leicester Tigers, a leading rugby team, where he played in the centre position. Within a short period, he displayed exceptional talent leading to a call from the national team followed by a debut in 1980 against Ireland. Establishing himself as a prominent player, he retired with 21 caps.
Soon after, Clive began his coaching career and played an instrumental role in the development of the English rugby team. This led England to win their first ever World Cup in 2003 after dominating in the Six Nations in 2000 and 2001. Proving himself a legendary coach, he was Knighted in 2004 followed by an induction into the World Rugby Hall of Fame in 2011. As a phenomenal coach, Clive brings his vast knowledge of developing elite athletes to his speaking sessions, providing audiences with valuable takeaways.
Testimonials:
Sir Clive met our objectives very well. The brief was to provide the client with a stimulating look at teamship and building strong ground rules for team working. This was achieved really well. The audience were engaged and spoke about the idea of teamship throughout the remainder of the conference so the reaction was positive. - Boehringer Ingelheim
Roz Savage
Through sheer determination and hard work, Roz Savage an ordinary management consultant accomplished the impossible. In 2006 she undertook the most extraordinary adventure, rowing across the Atlantic Ocean solo. She succeeded, but that was just the beginning of her journey. She decided to row across the Indian and Pacific oceans, to become the first woman to row solo across three oceans!
All this was possible through continuous development. Roz had to learn how to control her stress levels and a host of other things to make this epic adventure a reality. Demonstrating the power of marginal gains, Roz excels as a speaker, sharing her phenomenal story to show her audience that anything is possible.
Testimonial:
Roz was energetic, passionate, engaging, and real. Her connection with both our employees and our clients, and the dialogue it sparked both within the room and beyond was tremendous. Everyone left with a little optimistic spring in their step, inspired to make changes and live their lives a little differently. It was an amazing experience to share her world for that hour.- Jill, Credit Suisse
Dan Hunt
A truly exceptional performance coach, Dan Hunt can be credited for successfully implementing the marginal gain philosophy, inspired by Dave Brailsford in his coaching work. Demonstrating the method's success across multiple sports, Dan helped Team GB achieve four Olympic gold medals, in addition to transforming team Sky into an elite cycling team.
Following his success in cycling, he was appointed Head of Performance for the Premier League which saw him coach the Three Lions team to a semi-final in the 2018 FIFA World Cup. Now he applies his elite coaching skills to skiing and snowboarding as Performance Director for British Ski and Snowboard. Proving marginal gains to be a transferable philosophy, Dan can apply his technique to enhance performance in a work environment.
Testimonial:
Very engaging, had the audience in his hand, his piece linked very well into the themes that we had been running during the conference.- Defence Technology & Security Provider
Damian Hughes
Damian Hughes is a prominent psychologist who specialises in creating high-performing work environments. As the founder of Liquid Thinkers, a leading employee engagement consultancy, Damian has helped several high-profile clients unlock their full potential through his exceptional program.
Also, the author of multiple best-selling books, Damian has been applauded for his innovative thinking by the likes of Sir Richard Branson, Tiger Woods, and Jonny Wilkinson. As an excellent speaker, Damian shares valuable advice with his audience about how they can become high-performing individuals.
Testimonial:
I would recommend that you adopt Damian Hughes's lessons and go ahead, take the plunge and become a fellow Liquid Thinker - Sir Richard Branson
Jo Salter
Jo Salter began her journey with the RAF at 18, initially training to become an engineer officer. However, a change in regulation allowing women to fly jet aircrafts led Jo to change her career path and become the first female fast jet pilot. Undergoing a tough but incredibly rewarding journey, Jo is all too aware of the importance of continuous personal growth.
She has played an instrumental role in coaching many aspiring air cadets into the skies during Air Experience Flights. Jo continues her journey of personal growth as Director of Global Transformative Leadership for PWC. As a result of her phenomenal career, In 2022 Tom Cruise invited Jo to attend the premiere of Top Gun: Maverick.
Testimonial:
Great energy, uplifting and motivational style. Came across as passionate and authentic with good presentation skills. Managed the whole session without any slides" - Tejas, Global Supply Manager, British American Tobacco
Kevin Gaskell
Kevin Gaskell is the definition of what it means to be a high-performing individual. Having led an incredibly successful career in the automotive industry, aged just 32 he became the Managing Director for Porsche turning a struggling company into one of the most profitable automotive businesses in the UK.
Following his tremendous success with Porsche, he was appointed CEO for BMW and Lamborghini where he continued to produce outstanding results. Kevin is credited with generating over £3 billion in shareholder value during his time with Epyx and EurotaxGlass. As an outstanding speaker, Kevin shares his best secrets for developing successful teams.
Testimonial:
Your on-stage presence and natural charisma shone. You injected gravitas, honour and credibility & played a key role in opening minds - Google UK
Jimmy Connors
Former number one Tennis player in the World, Jimmy Connors is an expert on developing and maintaining peak performance. He dominated in tennis for many years ranking in the top 10 for 16 years and number one for five consecutive years. Winning a staggering 109 ATP singles, Jimmy is one of the select few elite tennis players to achieve this feat.
He was inducted into the Tennis International Hall of Fame in 1998 and continues to be involved in tennis as a commentator for NBC and BBC. An excellent sportsman and remarkable speaker, Jimmy speaks about his drive, determination and the techniques used for continuous growth.
Book a Marginal Gains Speaker Today!
If you are interested in booking one of our talented marginal gains speakers to speak at your next event, get in touch with one of our dedicated booking agents directly on 0207 0787 876 or by filling out our online contact form to secure your speaker today