Six Of The Most Inspirational Speakers For Your Next Event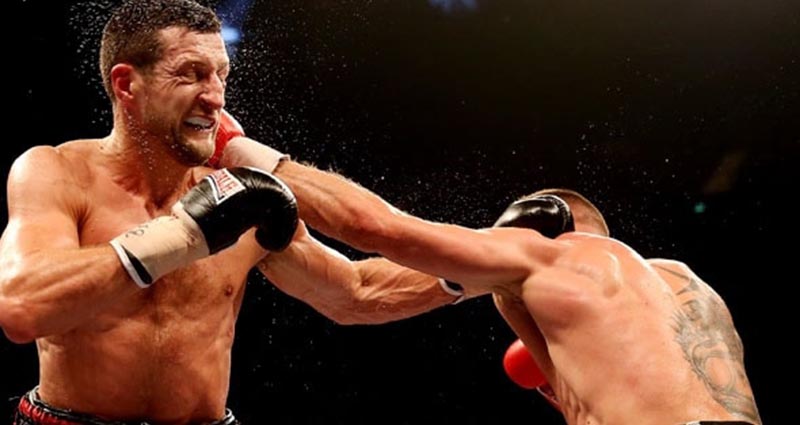 An inspirational speaker has the ability to transform any event from ordinary to extraordinary, and here at Champions Motivational Speakers, we have a wide range of incredible speakers at our disposal who can do just that.
Whether it is sport, business, politics or entertainment, we are able to provide an inspirational speaker who can make an impact at every event they attend. We have compiled a list of six of the best inspirational speakers you can book for your next social or corporate occasion.
Carl Froch MBE
A four-time world champion boxer, Carl Froch is perhaps one of the most inspirational sportsmen around. Starting out as an amateur fighter before going on to become the unified IBF and WBA Super-Middleweight champion, Carl has one of the most impressive boxing careers in the UK.
Now retired, at all of his inspirational speaking events he is able to discuss his rise to the top of one of the most competitive and relentless sports in the world. His aggressive fighting style saw him achieve plenty in his career and this is also something he is more than happy to discuss at his speaking events.
Lord Sugar
There isn't much that is more inspiring than the business career that British entrepreneur Lord Sugar achieved in his career. Coming from humble beginnings, he left school with no qualifications and his prospects looked bleak. However, this did not stop him from pursuing his dreams.
Starting out by selling car aerials out of a van, he has gone on to become a world-renowned technology mogul, own a football club and be an advisor to the government. All this was achieved by working hard, and never giving up. Skills that make him an inspirational speaker, and ones he can display at all his speaking events.
Lance Corporal Derek Derenalagi
A career in the military often produces inspirational individuals, none more so than Lance Corporal Derek Derenalagi. Born in Fiji, he joined the British Army in 1999. Unfortunately, whilst on tour in Afghanistan in 2007, his vehicle was struck by an explosive device that resulted in him losing both his legs.
If this wasn't bad enough, he was declared dead whilst undergoing surgery, and it was only as he was being placed in a body bag did doctors realise he was still alive. Despite this tragedy, he did not let this incident ruin his life and has gone on to be a Paralympic star, competing at the London 2012 Olympics as a discus thrower.
Bonita Norris
The youngest woman to ever stand at the summit of Mount Everest, Bonita Norris, is an incredibly inspirational individual. The explorer has achieved plenty in her career including skiing the north pole, leading an expedition to Mount Kilimanjaro and formed her own rock climbing company.
An incredible motivational speaker, at all of her inspirational speaking events she is able to highlight how she achieved these feats, inspiring people to be the best they can be in their own lives.
Ellie Simmonds OBE
Another Paralympic star who can delight audiences as an inspirational speaker is swimming sensation, Ellie Simmonds OBE. Still only just 23 years old, Ellie has won 27 gold medals in various swimming events including the Paralympics, World Championships and European Championships.
This is even more incredible when you consider that as a child Ellie was diagnosed with achondroplasia, a genetic condition that leads to dwarfism. Not letting her disability hold her back, she began swimming at the age of five and has never looked back.
At all of her inspirational speaking events Ellie is able to give a fascinating insight into her life in the sport.
John Blashford-Snell OBE
From the jungles of Mongolia to the treacherous Blue Nile river, John Blashford-Snell OBE has carried out more than 100 expeditions to some of the world's most formidable locations. Having founded the prestigious Scientific Exploration Society in 1969, he won several awards over the years for his work.
However, amongst his proudest achievements was the various charity projects that he has become involved with. This includes helping disadvantaged children and young people by giving them military experiences to give them a sense of discipline.
For more information on how to book any of our remarkable inspirational speakers, get in touch with Champions Motivational Speakers. Simply call 01509 85 29 27 or complete our online form today.