Motivational Speakers: The Most Popular Topics & Speakers for Conferences in 2019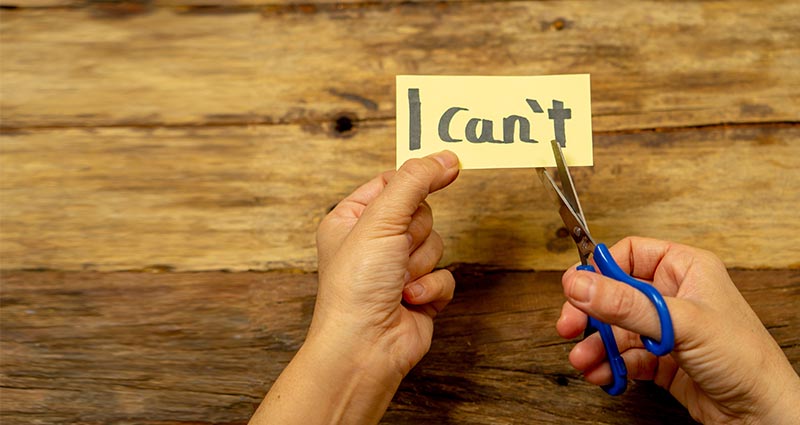 We take a look at some of the world's favourite inspirational topics and the motivational speakers who we think encapsulate these topics best. But first, let's explore what a motivational speaker is and why they are so effective at inspiring audiences.
What is a Motivational Speaker?
Motivational speakers hold the ability to inspire an audience. They are able to describe the secrets of success in relation to their personal journey, as well as express the key components of a positive, motivated team. This can help to increase self-confidence, create a more positive working environment and succeed in empowering a team, resulting in improved performance and productivity.
Every motivational speaker is different and will offer a different insight to your conference or corporate event. There are essentially two types of motivational speakers - those who are - because of their personal experiences and achievements and - those who are - because they are an expert life coach, business coach or mentor.
The foremost will often focus on a particular topic that best sums up their experiences, to best relate to an audience, and the latter, the motivational keynote speakers who double up as life coaches will have industry insight that has made them an expert in their field, be it in emotional intelligence, health, business or psychology. These can be found at the bottom of the page - so keep reading! But for now, let's focus on the topics that are especially engaging for guests at speaking events.
4 Popular Topics for Motivational Speeches
Overcoming Adversity
When everything seems to be going against you, there are two ways out. To wallow in self-pity or to change the odds and put them in your favour. Some of the most inspirational speakers are able to discuss how they made sweeping changes to stack their chances of changing their quality of life or gaining success much higher.
Miles Hilton-Barber is a blind adventurer who has conquered some of the most extreme environments on planet earth. He has raised millions of pounds for charities around the world and shares incredible life lessons with corporate audiences. Miles holds a number of world records, including one for being the first blind person to man-haul a sledge over 400km across Antarctica.
Brett Archibald was lost and spent 28 hours in the open ocean. Medical experts say he defied the odds to be with us today. Whether it's viewed as a miracle or a remarkable human feat, there is no doubting the mental resilience of Brett, which makes his motivational speeches so fascinating.
Dame Kelly Holmes was 34 years old and had never won Olympic gold by the time the London 2012 Olympic Games came to town. Incredibly, she overhauled her routine, stayed away from injury which had plagued much of her career and showcased the mental resilience needed to make winning two gold medals look easy.
Marginal Gains & Breaking Boundaries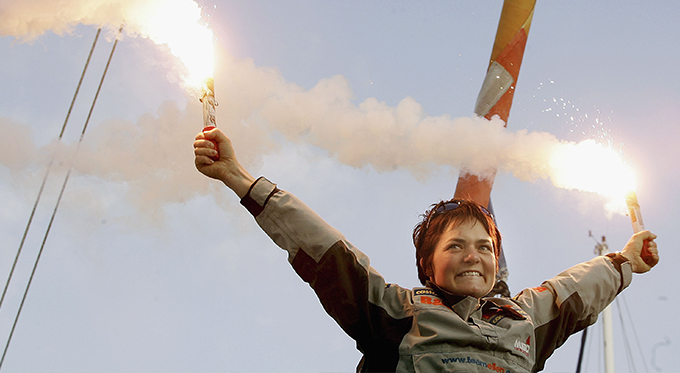 Obstacles are consistently placed in the way of dreams, and those obstacles are there to be moved. Record breakers from the world around have lit up the lives of many, offering entertaining and inspiring snippets from their personal journey. Marginal gains are made and boundaries are broken every day in a variety of ways. Take the fastest women to climb the seven summits, Bonita Norris and the fastest solo sailor to circumnavigate the globe, Dame Ellen MacArthur as an example.
On other occasions it is with pioneering work that effects the world around. Paul Rusesabagina is the real-life hero behind the film, Hotel Rwanda, stepping in to save countless lives during the Rwandan Genocide. Linda Cruse is one of the foremost leaders in international disaster and aid work, helping the most unfortunate to rebuild their lives.
The Rags to Riches Story
A longstanding feature of storybooks, rags to riches is one of the most compelling tales around. A motivational speaker focusing on how they turned a life of poverty, pain or hardship on its head to build a life that many dream of is able to capture the imagination of all in attendance. Hundreds of speakers are available to express their story of how determination, perseverance and mental resilience saw them reach their dream.
Hilary Devey was only seven when she saw the bailiffs at her family home. Later she would build a multi-million-pound business empire to become an award-winning entrepreneur.
Duncan Bannatyne started with an ice cream van at the age of 29. He would go on to rack up a net worth of £280 million to become one of Britain's most famous businessmen.
Michelle Mone's tale is one that cannot fail to inspire. After leaving school at the age of 15 and falling pregnant at 18, Michelle built an iconic lingerie brand and become a crossbench peer in the House of Lords.
Courage & Bravery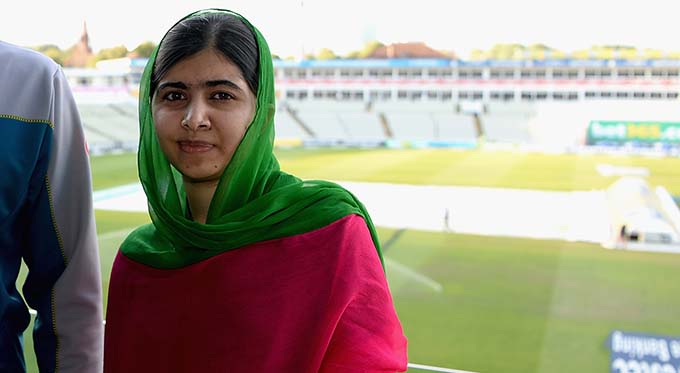 While all of the inspirational and motivational speakers mentioned have displayed both courage and bravery, the below have experienced the most hostile environments in the world, and put their lives on the line to save others, and for what they believe in.
16-year-old Nobel Peace Prize Laureate, Malala Yousafzai was shot in the head by a Taliban gunman. Remarkably she recovered to become an internationally renowned activist, campaigning for and supporting the education of women and children in Pakistan.
Richard Mullender is a specialist hostage negotiator whos experiences at the forefront of hostage scenarios are both terrifying and fascinating.
Ant Middleton may be most famous for being the Chief Instructor on SAS: Who Dares Wins, but it's his experiences in the special forces and in climbing Mount Everest that has ensured his status as one of the most in-demand motivators in the UK.
Industry Specific Motivational Speakers & Life Coaches
Motivational speaking is an art form, and a good motivational or keynote speaker should be able to leave guests feeling more confident, excited and inspired. We take a look at the ones who have built a name for themselves doing just that.
Marisa Peer
Voted Best Speaker at Awesomeness Fest
Having worked with CEOs, Olympic athletes and even royalty, Marisa Peer is a leader in the fields of psychology and behavioural management. An engaging presence, Marisa injects all manner of corporate functions with insight and energy that will leave guest truly inspired.
Marisa's Topics
Why Dreams Don't Work Unless You Do
Self Confidence & Insecurities
Behaviour
Hypnosis
Joe Wicks
Channel 4's Body Coach
An inspirational speaker, fitness and body coach, Joe Wicks has become an icon in recent times. Helping businesses, educational institutions and the general public to improve the way they eat, exercise and think so that they can be the best they can possibly be - Joe is a renowned coach and motivational speaker for a reason.
Topics

Health & Nutrition
Wellbeing
Drive & Determination
Teamwork & Motivation
Dieting & Meal Replacement
Linda Moir
Leader of the London 2012 Olympic 'Dream Team' of Volunteers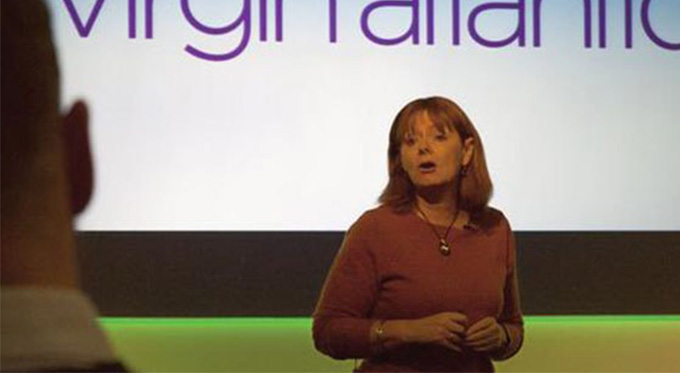 Linda Moir flawlessly executed the organisation of 15,000 volunteers, contractors and staff at London 2012, creating a positive atmosphere and camaraderie which has proved the blueprint for many high-profile events since.
Topics
Business Management
Motivating Staff
Event Organisation
Leadership
Vicky Bailey
Business Speaker & Mentor With 25 Years Experience At The Top Level
Focusing on mental resilience, behavioural management and emotional intelligence, Vicky Bailey has helped countless chief executives, senior managers and international athletes to 'thrive and be themselves brilliantly'.
Topics
The Refined Art Of Effective Communication
How People Speak & Listen To Each Other
Communication & Impact
Managing Change & How Your Behaviour & Values Affect How You Manage Change
The Art Of Brilliance
We hope you have found this article useful and can now focus your search in the right direction. If you would like more information or to speak to a member of our team today, please call us on 0207 1010 553 or fill in our contact form. You can browse or book from our impressive selection of motivational speakers and keynote speakers for hire now.