Top Climate Change Speakers Pioneering Sustainable Business Practices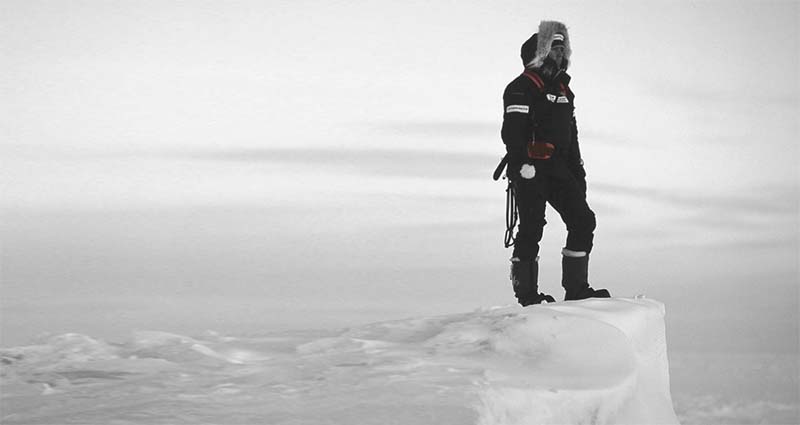 Since the UK became the first country in the world to declare a climate emergency, climate change speakers have become essential experts at corporate events.
Informing businesses and organisations of their impact on our environment and how climate change will affect them, these insightful speakers supply a toolbox of sustainable practices.
Below we explore the top 10 climate change speakers available to book for your event, where they can discuss the small changes that will make a big difference to our planet's survival. 
Sir Tim Smit
Co-Founder of the Eden Project
Sir Tim Smit is one of the great minds behind both The Eden Project and the Lost Gardens of Heligan in Cornwall. His passion and drive were evidenced when The Eden Project went from a pipe dream to an incredible reality between 1995 and 2000.
In turning disused land into a bundle of life, a scientific hub and a lesson in sustainability, Sir Tim Smit is a climate change speaker who has left a lasting impact.
Robert Swan
Pioneering Sustainability Expert Dedicated to Reducing CO2
Following a 2019 mission, where Robert Swan and son Barney became the first people to walk to the South Pole powered only by renewable energy, the duo was inspired to set up the 2041 Foundation.
Through the initiative, they hope to reduce CO2 by 360 million tons by 2025. They plan to do so by helping implement energy and CO2 reduction solutions in homes and businesses throughout the world.
Andy Pag
Popular Eco Traveller Behind the Bus Fuelled by Cooking Oil
Andy Pag is not only an authoritative presence on topics ranging from science and engineering to sustainability and the environment, but he is also a truly engaging speaker.
He embarked on a two-year round world trip on a school bus fuelled by cooking oil, to now offer a fascinating how-to of practical lifestyle changes in a bid for sustainability.
Jeremy Leggett
Solar Energy Expert
An expert on all issues and opportunities relating to climate, energy, technology and the future of civilisation, Jeremy Leggett has become a vibrant voice in the field.
Concentrating on trends, statistics and more in-depth analysis, in addition to his own opinions, Jeremy's expertise ranges from insect decline to renewable energy.
Dr Tara Shine
Global Climate Change Negotiations Expert
An environmental scientist by trade, Dr Tara Shine has shared her expertise with world leaders, Governments and blue-chip corporations.
Her knowledge of the role in which businesses can play in the evolving world of conservation and climate change is second to none. Dr Shine defines the impact of climate change on people, in the pursuit of fairer solutions.
Sir Jonathan Porritt
Co-Founder of Forum for the Future
As an environmentalist and author, Sir Jonathan Porritt has established himself as a mainstay in sustainable development and planning. He joined the Green Party in 1974 and later formed Forum for the Future in 1994.
The initiative has always focused on making sustainable changes and as a straight-talking leader, Sir Jonathan Porritt presents how he took initial ideas from concepts to impactful actions.
Pen Hadow
Inspirational Arctic Explorer
At the heart of some of the most breathtaking expeditions in the world, Pen Hadow has seen the effects of climate change close up.
Leading missions to Antarctica as the founder of the 90º North Unit, he is a thought leader on environmental matters when booked for corporate events.
Roger Ballentine
Founder & President of Green Strategies Inc
A leading sustainability strategist, Roger Ballentine has worked with countless corporate clients on integrating green initiatives and environmentally friendly policies.
His role as President of Green Strategies Inc has seen him help businesses to create and maintain value-added strategies.
Lars Thomsen
World-Renowned Environmental & Futurism Researcher
Lars Thomsen is a popular futurist who has played a vital role in many areas, from energy supplies to future strategies.
Offering a breathtaking glimpse into tomorrow, with unique revelations such as his belief that children will be manually driving in the future, Lars can leave audiences utterly spellbound.
Book a Sustainability Speaker
To book a climate change speakers for your corporate event or conference, contact The Motivational Speakers  Agency today via our online contact form or by calling a booking agent on 0207 0787 876.