15 Of The Top Business Speakers & Their Success Stories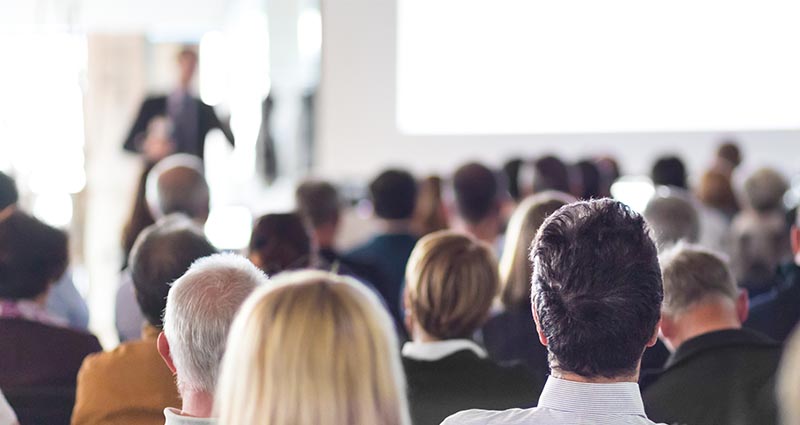 Without profits, there would be no business - but how do you secure a profitable annual turnover? The landscape of consumer behaviour, supply and demand and developing the best marketing strategies is a treacherous one, however, our motivational business speakers have the insight to best advise your business.
Whether you require a sales training keynote speaker or a marketing speaker, the wide range of experts we have on offer means that there is someone for every industry. Check out our top pick of the best business speakers available to book, below. 
Indra Nooyi
CEO of Pepsi
"When women are empowered in the design and innovation process, the likelihood of success in the marketplace improves by 144%!"
Ranked as one of the World's 100 Most Powerful Women, Indra Nooyi understands the benefits of inclusivity in business. Since 1994, Indra has revolutionised the Pepsi company, focusing on health and diversity to keep the company up to date with modern business requirements.
As a sales conference speaker, she can offer invaluable knowledge on the future of businesswomen, health demands and running an industry giant. She is widely regarded to be one of the most powerful businesswomen in the world, a title that makes her incredibly popular on the speaking circuit. Discover the secrets of corporate success, with this expert on business organisation and leadership. 
Richard Reed
Co-founder of The Innocent Smoothie Company
"Small denotes size, not significance."
From humble beginnings, Richard Reed co-founded The Innocent Smoothie Company, developing it into the business that it is today. Intending to help "people live well and die old", the unique company ethos and quirky packaging positioned Innocent Smoothies as one of the most popular drinks brands on the market.
In his speeches, Richard recounts how valuing his small idea made the business what it is today. He is a powerful speaker at events, especially for an audience of entrepreneurs, as Richard's incredible stories embody all that it means to start a business - determination, perseverance and a passion for success. 
Levi Roots
Founder of Reggae Reggae Sauce
"I think more people should stand up and be mentors so that young people can say "he's done it and I want to hear from him, I don't want to hear from someone who I don't understand or who is not from my neck of the woods."
Levi Roots is a man of many talents. From music and media to cooking and business, his experiences are what makes him the speaker that he is today. By bottling his grandmother's jerk BBQ sauce and labelling it Reggae Reggae Sauce, Levi turned his family recipe into a successful business that celebrates Jamaican culture.
This sales speaker believes that nurturing the youth will inspire the businesspeople of tomorrow, a notion he discusses in his speeches. A man of many talents, his entertaining speeches often combine music with empowering personal anecdotes - a winning combination. 
Blake Mycoskie
Founder of Toms Shoes
"We literally had created karma, if you will, by, you know, really setting out to do something to help people versus just trying to make money."
Renowned for his contribution to charity, Blake Mycoskie is a businessman like no other. Since 2006, his shoe company, Toms, has donated nearly 100 million pairs of shoes to children in need. Blake created a charity company that could sustain itself without donations, due to the shoes affordable production value.
By booking Blake, you will learn from tried and tested expert of the benefits of fulfilling business ideas, rather than money-making business ideas. His speeches discuss the power that businesses have to make real, transformative change to those in need, and the best way to make that difference. Having built a market-dominant shoe brand from the ground up, Blake is a highly knowledgable speaker. 
Jenny Campbell
CEO of Your Cash
"I always say recruit for attitude and train for skill, the 16-year-old can do just as good or even potentially better than the 23-year-old who's maybe never been in a work environment."
One of the most famous entrepreneurs in the business, Jenny Campbell values offering young businesspeople a gateway into industries where they can thrive. She believes that companies should hire a balance of graduates and entrepreneurs, as each of them has different skills, knowledge and working styles to offer.
Jenny is also an advocate for women putting themselves forward in business, using their voices to market their worth rather than settling for second best. This driving passion makes her the perfect speaker for female audiences, as she can empower guests to pursue their professional goals. 
James Averdieck
Founder of Gü
"The biggest challenge is keeping the product quality constant. What makes brands ultimately successful is consistency."
Gü Chocolate Puds was one of the fastest-growing food companies in the UK, thanks to James Averdieck. He reinvented the quality standards for affordable desserts, providing the masses with a luxurious product at an affordable price. In his speeches, he highlights the importance of consistency in business no matter the size or speed of growth of the company.
Following his impressive career, James now shares his secrets to corporate success with audiences at events. He teaches guests how to hone their brand, improve their products and found market-leading businesses, influenced by his own experiences building Gü Chocolate Puds was.
Wilfred Emmanuel-Jones
Founder of The Black Farmer
"How can it be that in multicultural Britian, where people of all colours consume food, there is such poor representation of colour at senior levels?"
One of the pinnacle figures in the fight for racial equality, Wilfred Emmanuel-Jones is a businessperson with a difference. After identifying the lack of diversity in the food industry, he founded The Black Farmer range, a brand dedicated to British meats and gluten-free options. Wilfred is the face of his brand and is a passionate role model to other Black entrepreneurs who feel unrepresented in their industries. 
When booked for events, Wilfred often discusses the importance of a diverse workplace team, especially at a senior level. He presents the vast benefits of diversity and suggests methods for improving inclusivity and understanding at a personal level. 
Claire Brumby
Founder of Scrubby's Crisps
"Achieve results using the minimum cost of resource for the maximum return."
With a clear view of the best business practices, Claire Brumby uses her public speaking to highlight how budgeting your outgoings early can give your business the best possible chance of success. As a proud mother, she advocates the importance of keeping family values at the heart of her business, an ethos that has nurtured a reputation of integrity and authenticity.
Since founding her business coaching and mentoring service, the best-selling author has helped countless corporate clients to unleash their true potential. As a speaker, Claire encourages audiences to recognise their strengths, harness their weaknesses, and fulfil their business goals. 
Michelle Mone
Founder of Ultimo
"When I mentor, I tell people that don't have to look like a supermodel but you have got to feel your best, look your best, and be confident."
From modest beginnings, Michelle Mone has built an empire. The model turned businesswomen is renowned as one of the UK's top female entrepreneurs, thanks to her fierce, no-nonsense approach to building an enterprise. Michelle believes that anyone can succeed if they have faith in their own capabilities, it all starts with feeling confident.
When booked for events, Michelle will empower female audiences to unleash their true potential. Her story resonates with all in attendance, while her determined attitude inspires guests. Michelle is a truly transformative public speaker and event host, whose successful career, which includes founding MJM International Ltd and the lingerie company Ultimo, leaves a lasting impression.
Roger Saul
Founder of Mulberry
"You can't run a brand without a brand leader."
Roger Saul rose to fame after he founded renowned luxury designer brand Mulberry. Widely regarded as a fashion mogul, Roger was the brains behind the high-quality brand now stocked in boutique shops and major outlets worldwide. Also at the helm of an organic spelt farm, Roger's produce is supplied to shops such as Waitrose, Ocado and Whole Foods.
With knowledge spanning a breadth of sectors, Roger is an eloquent business speaker possessing comprehensive expertise in consumer behaviour, retail and business management. For 33 years, he built an international reputation for his keen corporate eye, the knowledge from which he now shares at events. 
Lord Alan Sugar
Founder of Amstrad
"Love what you do and do what you love, otherwise you will become unhappy and self-defeating"
One of the most well-known names in the world of business, Lord Alan Sugar is the founder of Amstrad and a pivotal figure on The Apprentice. Starting his now-famous computer company at the young age of 21, Lord Sugar has achieved immense business success and is idolised by many budding entrepreneurs.
As a business speaker, he inspires corporate audiences by showing that anything is possible with enough determination and self-belief. The business magnate redefined entrepreneurialism through his programme, The Apprentice, by documenting the highs and lows of building a brand. Lord Sugar translates that same sentiment at events, to educate and empower audiences.
Sir Richard Branson
Founder of Virgin Group
"You don't learn to walk by following rules. You learn by doing, and by falling over"
Founder of the renowned Virgin Group, Sir Richard Branson is one of the greatest business moguls of the modern-day. Beginning his now illustrious company as a record brand, Richard has since expanded his commercial reach to holidays, airways, hotels, trains and radio, controlling over 400 different companies.
Diagnosed with dyslexia, Richard had a hard time during his education, but he has overcome challenges and built his business from the ground. An inspirational business speaker, Richard encompasses how hard work and determination pays off.
Deborah Meaden
Investor on Dragon's Den
"I often see people who I think could be really successful in business but they just don't realise they have skills and they don't believe in themselves"
Widely known as a Dragon on the programme Dragon's Den, Deborah Meaden began her illustrious career founding a glass and ceramics company in Italy. Since first venturing into the world of business, Deborah has invested in numerous companies and helped budding entrepreneurs to make their businesses a success.
Joining family business Westar Holidays, Deborah soon found herself at the helm of the multi-million-pound holiday business. An eloquent and confident business speaker, Deborah is sought after to cover the demands of retail and hospitality and her success in a largely patriarchal sector.
Jeremy Schwartz
CEO of The Body Shop and Marketing Director of L'Oreal
"[You] need to win, and gain, the audience interest in what you are saying. You should never assume."
Jeremy Schwartz has been at the helm of various high-profile businesses throughout his illustrious career. Holding roles such as Marketing Director for L'Oréal, joint CEO of Pandora, CEO of The Body Shop, Director of Brand Marketing at Sainsbury's and Director of Innovation & Marketing at Coca-Cola, Jeremy has extensive knowledge across a broad array of business.
Quickly learning to perform under pressure and to tight deadlines, Jeremy is a perfect speaker to inform how to deliver exceptional quality, how to motivate a team and how to increase accountability, engaging the audience in every speech he delivers.
Martha Lane Fox
Co-founder of Lastminute.com
"Failure is not an option. Everyone has to succeed"
Co-founder of Lastminute.com, Martha Lane Fox is the brains behind one of the world's leading travel and leisure businesses. Joining forces with Brent Hoberman, the pair innovated the technology that would help thousands of people to get deals on various holidays and leisure activities at the push of a button.
Since leaving Lastminute.com in 2003, Martha has committed her time to various other businesses such including Luckyvoice, Marks & Spencer, Antigone and is currently a Director of Twitter. Experiencing a broad array of sectors, Martha is the ideal speaker to bring understanding to consumer behaviour and the everchanging world of commerce.
Book a Business Speaker
To book a business speaker featured in this post, simply contact The Motivational Speakers Agency today via our contact number 0207 0787 876, or by filling out one of our online contact forms.