The Top Trending Innovation Speakers to Hire for 2024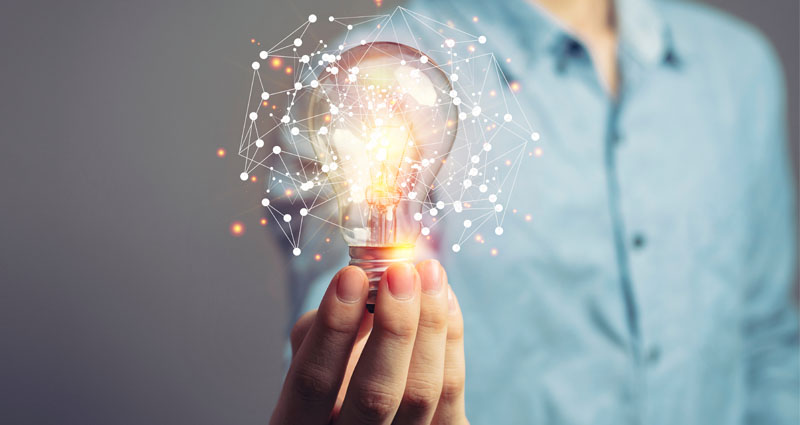 Innovation is widely considered to be a crucial element of business, defined as the practical implementation of ideas resulting in new goods or services or the improvement and spread of ideas. In a world where 43% of companies have a Chief Innovation Officer or similar role and 84% of executives say that innovation is important to their growth strategy, it is more important than ever to ensure that innovation is a part of your business strategy.
How Can I Hire an Innovation Speaker?
Innovation speakers hold the key to creativity and imagination. To hire one of these thought leaders, simply contact a booking agent at The Motivational Speakers Agency! Following your free consultation, you will receive a quote for your desired speaker followed by a conference call organised by our team. Your agent will manage the booking process, starting with the initial conversation all the way to contracts and invoices - they will even contact you after your event to make sure your speaker was everything you wanted them to be. All you have to do, is get in touch. 
Here at The Motivational Speakers Agency, we are passionate about innovation, and we are lucky to work with a plethora of innovative thinkers. Conducting research from 298 innovation keynote speeches, The Motivational Speakers Agency have selected the top trending innovation speakers to hire, based on the feedback and scores from our happy clients! Browse our top innovation speakers, below:
The Top 13 Trending Innovation Speakers to Hire!:
Steve Sasson – 9.7/10 
Steve Sasson is best known as the inventor of the digital camera, a ground-breaking product that changed the face of technology as we know it - what better example of innovation is there than that? While working at Kodak, he worked on a special project to build an electronic camera, a project that many believed was simply not possible.
However, with his ingenuity and determination, Steve did the impossible and produced a prototype, an 8lbs, 0.01-megapixel camera. At events, he reflects on this incredible achievement and shares with audiences the secrets to his industry-defining innovative mindset. 
Dan Cobley – 9.5/10
Dan Cobley is widely known as the former Google UK Managing Director, currently working as the co-founding Director of ClearScore. A technology innovator, Dan is on a mission to grow companies that help customers and small businesses with financial needs through technology.
Having innovated key marketing and brand solutions during his time at Google, Dan has been recognised as the Maserati Innovator of the Year 2018 and named on the UK Tech Top 100. Book Dan as an innovation speaker today to learn more about his influence at Google.
Dave Coplin – 9.5/10
Renowned innovator, Dave Coplin is famed as the original Chief Envisioner Officer at Microsoft. Now the Founder of The Envisioners, Dave is an accelerator of the future of technology and helps businesses to innovate their own future of tech.
Having also worked with firms such as KMPG, Dave advises audiences on the impact of technology on modern society and how they can fulfil the potential of technology within their business. Dave is also the author of Business Reimagined and helps audiences to innovate new working environments and shape the future of work.
Jonas Kjellberg – 9.2/10
Jonas Kjellberg is famed as one of the creators and the Managing Director of Skype, having also been their VP Head of Sales responsible for 90% of the revenue stream. Also the Co-Founder and Chairman of Nonoba; Player I.O, Jonas is widely regarded as an innovative businessman.
When booked as a speaker, Jonas shares the innovative thinking that went into creating one of the most popular forms of communication worldwide, widely regarded as a pioneer of the online video chat industry.
David Rowan – 9/10
Founding Editor in Chief of WIRED, David Rowan is an innovative thinker and the best-selling author of Non-Bullshit Innovation: Radical Ideas from the World's Smartest Minds. Also the Founder of VOYAGERS, David works with technology innovators to shape the future of the digital and physical world.
Covering topics such as technology megatrends and how to create a culture of innovation, book David Rowan to encourage innovative thinking within your organisation.
Jeremy Schwartz – 9/10
Jeremy Schwartz is a leading businessman, famed for being the former CEO of The Body Shop, Marketing Director of L'Oreal, CEO of Pandora and Director of Innovation & Marketing at Coca-Cola. During his time in senior business roles, Jeremy innovated sustainability policies that saw him named World Retail Awards Responsible Retailer.
During his time as the Director of Innovation & Marketing at Coca-Cola, Jeremy was the creator of Coke Zero. When looking for a speaker who will empower innovation of new products and marketing strategies, Jeremy Schwartz is the perfect fit.
David Hanson – 8.8/10
David Hanson is a renowned inventor, making his fortune as the Founder and CEO of Hanson Robotics. A leading pioneer of artificial intelligence and technology, David has also previously worked for Walt Disney as an Imagineer, bringing innovative concepts to fruition.
At Hanson Robotics, David is best known for developing an innovative human-like robot named Sophia the Robot. Making history with the world's first robot citizen, David Hanson is a true innovator of the future of technology.
Alice Charles – 8.8/10
The Lead of Cities, Infrastructure & Urban Services for the World Economic Forum, Alice Charles is a pioneering figure in smart cities. Innovating city and urban planning, urban development, real estate and public policy, Alice is shaping the future of city development with the innovation of emerging technologies.
Having also worked with the Irish Government, Alice is pushing the importance of adopting technologies and accelerating the move toward a more innovative society.
Chris Barton – 8.5/10
Chris Barton is the founder & first CEO of Shazam. He conceived and spearheaded the invention of Shazam's breakthrough artificial intelligence technology. The app has been downloaded 2 billion times and was acquired by Apple in 2018 for a reported $400 million. Chris also spent eight years at Google where he created Android's mobile carrier alliance framework from scratch, and four years at Dropbox.
An expert on "different ways of thinking" that lead to game-changing innovation, Chris has 12 patents including one found today within the Google search algorithm. He is now building his third startup company which will detect drowning in swimming pools using artificial intelligence.
Dr Ayesha Khanna – 8.2/10
Dr Ayesha Khanna is a leading artificial intelligence expert, famed as the Co-Founder and CEO of ADDO AI. A pioneering woman in STEM, Ayesha is passionate about diversity in STEM and is also the founder of 21C Girls.
Working with public and private clients, Ayesha helps to develop innovative strategies for the future with new technology such as artificial intelligence. An innovator of emerging technologies, book Ayesha as an innovation speaker to share her expertise on how to accelerate business with AI and social technology.
Richard Browning – 8/10
Richard Browning is renowned for setting the Guinness World Record for the Fastest Speed in a Body Controlled Jet Engine Powered Suit. An inventor and the Co-Founder of Gravity Industries, Richard is innovating the future of manned flight.
Having built the Gravity prototype flight suit, Richard has flown his invention on programmes for The One Show and WIRED. When booked as an innovation speaker, Richard shares his story of how he innovated such a design and made what was once believed impossible, possible.
Kevin Eyres – 8/10
Leading social media innovator, Kevin Eyres is famed as the former Managing Director of LinkedIn. An advisor and Talent Champion for Tech City UK, Kevin is also the Founder of Greybella and Bray Ventures, demonstrating his prowess as an angel investor and businessman.
Renowned for his extensive startup, international expansion and hyper-growth experience, book Kevin Eyres as a speaker to help you innovate groundbreaking ideas within your company, adopting the future of technology.
Larry Kasanoff – 8/10
Larry Kasanoff is a leading Hollywood film producer, currently working as the Chairman and CEO of Threshold Entertainment Group. Instilling outside-the-box thinking in audiences, Larry shares the innovative concepts that have seen him work on films such as Mortal Kombat, Spider-Man, Lego, Star Trek and Star Wars.
Larry has also used innovative technology in his films, including the use of CGI rendered in GPU in Asure Cloud in Bobbleheads: The Movie. Sharing his unique insight into networking, innovation and film production, Larry is an innovative figure of the film industry.
Book a Trending Innovation Speaker Today!
If you are interested in booking one of our innovation speakers, get in contact by filling out our online contact form or by calling directly on 0207 0787 876 and speaking to one of our dedicated booking agents.
Alternatively, browse our category of innovation speakers for extended choice.
6 minutes to read