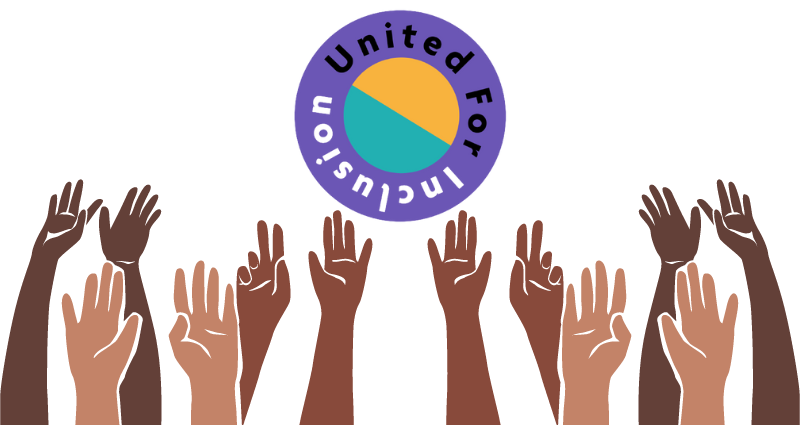 National Inclusion Week is an annual opportunity for employers up and down the country to invest in their diversity and inclusion policy. The event celebrates the companies already embedding inclusion into their daily practices and teaches other businesses how to tackle discrimination, stigma and bias.
In our latest blog post, we at The Motivational Speakers Agency have outlined the top 10 keynote speakers to book for National Inclusion Week 2022. We have also included when National Inclusion Week is taking place and what you can expect from the event – do not miss this ultimate guide!
Contents
What is National Inclusion Week?
National Inclusion Week is a UK round event that is in its tenth year. The event celebrates inclusion and encourages employers to act, by prioritising inclusion in their workplace culture. In previous years, National Inclusion Week has reached over 60 million participants who use the event to source inclusive employers or transform their current place of work.
Source: Inclusive Employers
When is National Inclusion Week 2022?
In 2022, National Inclusion Week will take place from the 26th of September to the 2nd of October. The theme this year is Time to Act: The Power of Now, which has been chosen as a call to action for employers up and down the country.
The importance of National Inclusion Week is clear to see, simply look at the statistics. Companies with higher-than-average diversity enjoy 19% higher innovation revenues, reflecting the value of an inclusive workplace where employees can thrive as their authentic selves.
Who are the best keynote speakers for National Inclusion Week 2022?
Discover below our top pick of the top keynote speakers available to hire for National inclusion Week 2022.
Asif Sadiq
Senior VP Of Equity & Inclusion for Warner Media
Quick Fire Facts About Asif Sadiq:
One of the most highly regarded diversity and inclusion experts
Received the Head of Diversity Award at the European Diversity Awards
Former Global Head of D&I at Adidas and current Senior VP of Equity & Inclusion at Warner Media
Testimonial
Asif Sadiq was a fantastic Black History Month guest. He spoke with authority, clarity and provided excellent insights and practical examples of how we can take the drive for equity in our workplaces and society forward. The audience engagement and feedback has been overwhelmingly positive. I would also like to say how easy Asif was to work with. He has been engaging, flexible and accommodating throughout the entire process. Because of all of the above, Asif comes highly recommended by us.
- Ali, TSB
Billie Jean King
Ranked World No.1 Professional Tennis Player
Quick Fire Facts About Billie Jean King:
Formerly ranked the world's number one tennis player
First President of the Women's Tennis Association and founder of Women Sports Magazine
Passionate advocate for female inclusion in sports and LGBTQ+ representation
Testimonial
The depth of what [Billie Jean King] accomplished as a player and activist makes choosing one singular milestone impossible. Cumulatively, there have been few who have had a greater impact on their sport than King... There are two intertwined facets of King's career – what she accomplished on the court as the third-winningest female player in major tournament history and how her single-minded determination provided equal footing for not just women's tennis players, but all women's professional athletes.
- International Tennis Hall of Fame
Nicola Adams
GB's Most Successful Female Boxer
Quick Fire Facts About Nicola Adams:
First female boxer to win Olympic Gold and Team GB's most successful female boxer
First British boxer to successfully defend Olympic title in 92 years
Advocate for LGBTQ+ representation who was first in the 101 Most Influential LGBT People in Britain
Testimonial
What an amazing role model to us all. Nicola's unique humility and wonderfully warm personality inspired us all in what is achievable in life with purpose and hard work. The Q&A format was a big success, everyone loved the format I would wholeheartedly recommend Nicola for the incredible impression she can make and having so much time for all of us who were star struck with selfies afterwards Please extend my thanks to Nicola.
- Brian, SVP & GM EMEA, Blue Prism Ltd
Inga Beale
First Female CEO of Lloyds of London
Quick Fire Facts About Inga Beale:
First female CEO of the top insurance firm, Lloyds of London
Listed first in the OUTstanding & FT Leading LGBT Executive List
Patron of Insuring Women's Futures and a member of the Stonewall Development Council
Testimonial
Helped secure Dame Inga Beale for our growing diversity, equity and inclusion (DE&I) program... Dame Inga exceeded all our expectations. Her personal approach directly connected with our employee audience. Immediately following our online broadcast, we received accolades, including comments like "amazing," " fantastic," and "inspirational." She took personal storytelling to a new level.
- Mary, Claire's
Jake & Hannah Graf
UK's Most Influential LGBT Power Couple
Quick Fire Facts About Jake & Hannah Graf:
Named the Most Influential LGBTQ Couple on The Independent's 2018 Pride Power list
Duo includes an award-winning actor/director and an Officer in the British Army
Hannah judges the British LGBT Awards and Jake judges the Rainbow Honours
Testimonial
Listening to Jake and Hannah's story and having the opportunity to watch Jake's film was educational, emotional and enjoyable. Huge thanks to them for their honesty, openness and for being their authentic selves.
- Sara Hills, MD, EMEA CEO Chief of Staff, Citi
Nigel Owens
Gay Sports Personality of the Decade
Quick Fire Facts About Nigel Owens:
Broke the world record for the most test matches refereed, including 100 international matches
Voted the Gay Sports Personality of the Year 2007 and Gay Sports Personality of the Decade
Passionate advocate for gay representation in sport and LGBTQ+ inclusion
Testimonial
On behalf of all the staff at Gilead, we would like to thank you for such an inspiring webinar today. The messages we have received have been overwhelming. We had just over 200 on the call (some were watching from a large screen in our meeting room). Thank you so much for your time and I wish you all the best in the future.
- Donna, HR Business Partner, Gilead
Charlie Martin
First Professional Transgender Racer
Quick Fire Facts About Charlie Martin:
First transgender racing driver to be affiliated with the FIA Formula E
First Sports Ambassador for Stonewall, also part of the Athlete Ally's Ambassador Programme
Raced in the Michelin Le Mans Cup, 24 Hours of Nürburgring and Race of Remembrance
Testimonial
In a male-dominated sport that lacks visible diversity, she is changing perceptions and championing inclusivity" "If there is anyone to inspire you to follow your dreams with passion and determination, it's Charlie.
- Katherine Conway, AON
Michelle King
MD of Equality Forward
Quick Fire Facts About Michelle King:
Author of the award-winning book, The Fix: How to Overcome the Invisible Barriers that are Holding Women Back at Work
Former Director of Inclusion for Netflix and current Managing Director of Equality Forward
World renowned equality advocate who was named in LinkedIn's 2020 Top Voice for Equality
Testimonial
Michelle is not only extremely knowledgeable with her background and research on gender inequality, but she applies those insights specifically to the workplace and brings it to life. Michelle has a truly unique way of connecting with her audience. She makes the research come to life and provides real 'a-ha' moments and practical takeaways that can be applied in any organisation.
- Claudia, CEO, SHE Global
June Sarpong
First Director of Creative Diversity for the BBC
Quick Fire Facts About June Sarpong:
Named the first Director of Creative Diversity at the BBC
Regular Loose Women panellist who has stared on several prime-time programmes
Founder of the Decide Now Act Summit, which celebrates female empowerment
Testimonial
We absolutely loved the session with June Sarpong. And June made for a formidable duo that rocked the house of Co-Op! Haha, that sounds like a quote out of Pose. But it was truly a fantastic session. June was powerful in her storytelling and very honest in sharing her thoughts around inclusion, bias and allyship. Thank you all for your support in helping us to deliver this session during Black History Month.
- Ash, Co-Op
JJ Chalmers
Former Royal Marine Lance Corporal
Quick Fire Facts About JJ Chalmers:
Earned a Gold medal at the Invictus Games in 2014 after surviving an IED explosion
Television personality who took part in Strictly Come Dancing and presented Money for Nothing
Tackles disability stigma and is a vocal supporter of diversity and inclusion for the disabled community
Testimonial
The conference went very well, and JJ was excellent. The informal feedback we have had is overwhelmingly positive. People have described JJ as inspirational, authentic, kept their attention at all times and good balance of humour and excellent content.
- Fiona, Revolution Bars Group
Book a Speaker for National Inclusion Week 2022
To hire a National Inclusion Week speaker, contact The Motivational Speakers Agency today via our online contact form. One of our experienced booking agents will supply a free, informative quote based on your requirements. With The Motivational Speakers Agency, your event aspirations are in safe hands.