5 Paralympic Speakers With Inspirational Stories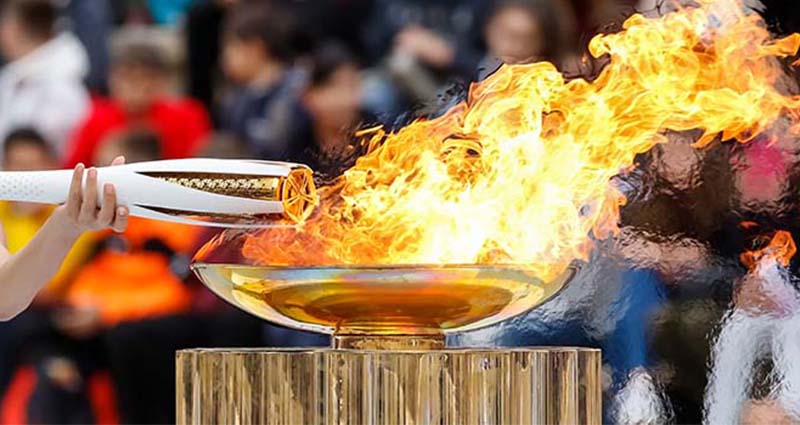 Paralympians are different types of athletes, with some form of disability each one exhibits the determination, bravery and hard work needed to win gold. Each athlete has their own tale to tell, so take a look at our list of Paralympic speakers whose inspirational stories will motivate you to make the most of the opportunities you have.
David Weir
Due to a Congenital Spinal Cord Transection, David Weir CBE is unable to use his legs - but that hasn't stopped him from dominating the world of running. When interviewed, the motivational speaker described the Paralympics as a celebration of "great athletes and great sporting events, people just want to see athletes performing at their very best. We're superhumans and phenomenal athletes". 
David's skill shines through when he is racing, proven in 2002 when, as the youngest competitor in his category, he finished the London marathon in 1st place. The athlete continues to beat his personal best to this day, at his peak he won the race three times in a row in 2008 and celebrated ten years on the podium in 2011.
Before his marathon success, David's first Paralympic event was in 1996, though disheartened by the response from organisers and crowds alike, David returned in 2004 to win gold in the 800m and 1500m, silver in the 400m and bronze in the 5000m. David earned the only gold medals at the games won by a British track athlete.
After training for twelve years, David finally won gold in the 800m; after which he stated "it is the most amazing feeling. It's all I have trained for, to become a Paralympic champion. I can't really put it into words now".
Showing no signs of slowing down, David went on to win gold in the 1500m, describing the moment as "this one means more than winning the 800m. The 1,500m is the blue riband event in wheelchair racing". Over the course of two more Paralympic events, in 2012 and 2016, David didn't just defend his titles but won four more gold medals for his country.
Widely heralded as "one of the best wheelchair athletes in the world", David's achievements have earned him BBC London Disabled Athlete of the Year, two British Wheelchair Sports Awards, the Individual Male Achievement Award and was inducted into the London Youth Games Hall of Fame in 2010.
Mark Colbourne MBE
After he was forced into an emergency landing while paragliding, falling 35 feet in 2009, Mark Colbourne's broken back changed his life forever. He spent a year learning how to walk again, though his accident left him needing assistance to walk, it also sealed his fate as one of the best Para-cyclists ever to compete for Great Britain. Before this, he played volleyball at an international level between 1990 and 1993.
Following his accident, Mark began cycling with Disability Support Wales, competing in the C1 classification. Reserved for the athletes with the most severe disabilities, he made his first appearance on the track in 2010 at the Wales Grand Prix. In the following year, David won his first UCI Para-Cycling World Cup medals and debuted at World Cup Level in Spain, earning a bronze medal from the C1 time trial. 
Off the back of such a successful year, Mark earned his first world title in 2012, bringing home a gold medal at the UCI Para-Cycling Track World Championships under the C1 3 km individual pursuit. In the same year, he was selected for the GB Paralympic cycling team, resulting in Mark winning Britain's first medal when we took home silver in the C1-3 1 km time trial.
As a testament to his cycling success, Mark was appointed a Member of the Order of the British Empire in 2013, the year that he announced his retirement from the track. Mark is a symbol of determination, proving that when tragedy strikes there is always hope.
Kelly Gallagher MBE
Despite being visually impaired, Kelly Gallagher is living proof that no matter what may stand in your way, success is achievable. Despite suffering from Oculocutaneous Albinism, Kelly became the first GB Paralympian to win a Gold medal for her country, a great victory for the downhill skier.
The amount of bravery and trust required for Kelly to compete is astounding, as she hurtles down the slopes at nearly 90 miles an hour she must rely on her skill, technique and sighted guide to lead her there safely.
When competing in the 2009 New Zealand Winter Olympics, alongside her guide Claire Robb, Kelly won her first international gold in the giant slalom. After this performance, she was chosen for the 2010 Winter Paralympics, supported by the Sports Institute for Northern Ireland.
As one of seven skiers for GB, Kelly became the first athlete from Northern Ireland to compete in the Winter Olympics. During this event, Kelly made the pinnacle decision to team up with Charlotte Evans MBE as her sight guide, who became a qualified coach after snapping a crucial ligament in 2009. Alongside Charlotte, the pair won Great Britain's first medal in the IPC World Championships, in 2011.
Thanks to their performance at the 2014 Winter Paralympics, winning Britain's first gold medal, Kelly was appointed Member of the Order of the British Empire for her commitment to athletes with a visual impairment. Additionally, The Ski Club of Great Britain awarded her with a Pery Medal.
Despite the falls and injuries Kelly has faced, she continues to dominate her field, highlighting the determination needed to be a successful Paralympian. Alongside Charlotte, the athletes are a force to be reckoned with - showing no signs of slowing down or giving up their titles.
Charlotte Evans MBE
When fate threw Charlotte Evans MBE a curveball, she turned a life-changing accident into an opportunity for success. From a young age, Charlotte dreamt of being an athlete, competing as a child at the Chatham Ski Centre, a dry ski slope before moving to snow at the age of 14. Four years later, Charlotte joined the England Alpine Ski Team.
Whilst competing at the British Championships, Charlotte was forced into retirement after a severe injury snapped her ligament. Rather than be disheartened, Charlotte turned her talents to coaching, qualifying as a trainer before becoming a sighted guide. Charlotte was approached by the aforementioned Kelly Gallagher whilst coaching at the Alpine Skiing Training Camp in 2010, and thus their partnership began.
After only five weeks of working together, Charlotte made her international debut in 2011, assisting Kelly's success at the IPC World Championships. Since their partnership began, Charlotte and Kelly have earned the IPC medal, four medals from five events at the 2013 IPC World Championships and a gold medal at the 2013 World Cup Finals in Russia. Their greatest victory was at the 2014 Paralympics, when they won a gold medal in the Super-G competition, becoming the first British athletes to do so.
Outside of her role as a coach, Charlotte has also embarked on her own adventures, despite her injuries. In 2016, the young athlete took part in the Clipper Round the World Yacht Race, which pushes adventurers to their limits. Described as one of the biggest challenges in the world, the voyage consists of a seven-week gruelling race across the ocean, spanning 40,000 nautical miles.
Despite no previous sailing experience, a fear of water and a severe concussion only a year prior, Charlotte and her team came third overall in the race. Charlotte is a symbol of what we can achieve when we overcome our fears and value the twists and turns in life.
Richard Whitehead
Due to a congenital condition, Richard Whitehead was born without any legs - but that hasn't stopped him from breaking records. Running with prosthetic legs, Richard has broken his personal best time over and over again, pushing his body to the limit of what it can achieve and beyond.
Rather than limiting himself to one discipline, Richard has broken records as a marathon runner and as a sprinter and is the current Paralympic and World Champion in the T42 200m. When people call him an inspiration, Richard replied that he is simply an athlete who was allowed to run.
Despite the challenges of being a double leg amputee, Richard has run more than twenty marathons since 2004, even competing in the 2006 Winter Paralympic Games in sledge hockey. A man of many skills, he became the first leg amputee of any kind to break the three-hour mark for a marathon in 2009.
Since competing at the Paralympics, Richard won gold at the 2012 London games in the T42 200m, after starting the first 100m second to last he surged through to take the victory with an awe-inspiring explosion speed. Richard has not just dedicated his life to athletics, but to change how people view disabled athletes.
In a bid to prove how capable amputees are, Richard ran forty marathons in forty days, running a total of 977 miles for the charities Scope and Sarcoma UK.
Book a Paralympian for Your Event
To book any of the Sports speakers mentioned in this post, please contact our booking agent, The Motivational Speakers Agency by emailing [email protected] or by calling directly on 0207 0787 876.