National Customer Service Week 2022: Best Speakers to Book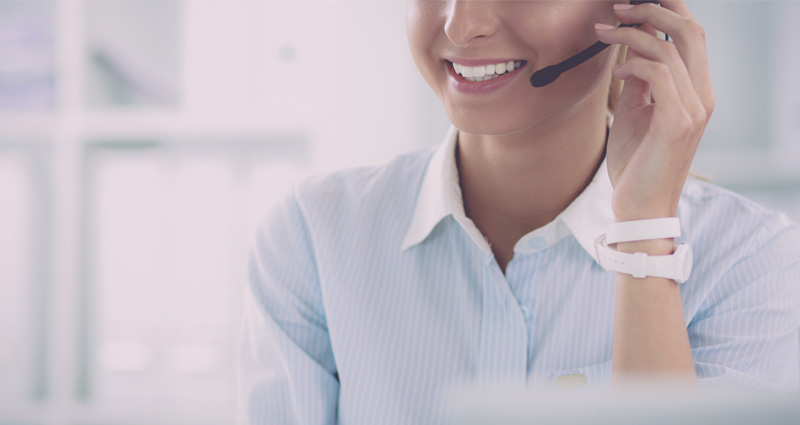 In early October 2022, National Customer Service Week will recognise the achievements of customer service agents across the world. In a study, 89% of consumers were reportedly more likely to invest in a product or service following a positive customer service experience. This reflects the power of quality customer service, and why you should recognise Customer Service Week in your business. 
Source: https://blog.hubspot.com/service/customer-service-stats  
In our latest post, The Motivational Speakers Agency explores the top customer service speakers for National Customer Service Week 2022.  
What is National Customer Service Week? 
National Customer Service Week is the annual celebration of customer service representatives. These unique professionals are experts in networking, communicating and building long-term partnerships with clients, specialities that require mental strength and resilience. National Customer Service Week recognises the many achievements of customer service teams.  
When is National Customer Service Week 2022? 
National Customer Service Week will take place from the 3rd to the 7th of October 2022. 
Source: https://wp.csweek.com/  
Gina Buckney  
Former Head of UK Retail Customer Services for BT 
Gina Buckney is a vocal advocate for corporate wellbeing and stress management. She has worked in several high-profile roles, where she learned vital skills in client relations. Customer service is a demanding job so arm your team with the knowledge needed to manage confrontational clients, with Gina. 
Linda Moir
Former Head of the 2012 London Olympics Customer Experience
The success of London's 2012 Olympic Games is credited to Linda Moir. As the Head of Customer Experience, she managed 15,000 volunteers throughout the momentous event to ensure the experience of nine million spectators. Linda's speaking engagements on customer service teach internal teams how to build strong, meaningful client relationships.
Paul Wearmouth
Creator of WOW Customer Care and Experience
Paul Wearmouth believes that customer service representatives should inspire, motivate and incite action. His transformative approach is influenced by 25 years of experience in the customer care industry, reflecting Paul's passion and long-standing investment in quality client relations. At internal business events, Paul's speeches reveal how to create "WOW moments" for your clients.
Shaun Smith
Founder of the UK's Leading CX Agency & 5-Time Best-Selling Author
An expert on customer experience, Shaun Smith is a powerful addition to your National Customer Service Week event. He believes in authentic customer service and will teach your team how to build strong client relationships. The best way to transform your customer service strategy is by focusing on the experience your business supplies, with Shaun Smith.
Geoff Ramm
Creator of OMG Marketing & Celebrity Service
Geoff Ramm believes that every company should supply a "celebrity service"; "Consistency, Excitement, Love, Engagement, Bravado, Response, Independence, Thank You and You, Your Team". His method for marketing and client relations leads to genuine results, visible through increased NPS scores, sales and team morale. Hire Geoff to hear his customer-centric solutions.
Rob Law
Founder & CEO of Trunki
If you have ever visited an airport or train station, you have likely seen Rob Law's invention – the Trunki, a ride-on suitcase for children. The products' success is credited to Rob's high-quality customer service, as well as his marketing and advertising strategies. At events, Rob's speeches reveal the approach that resulted in his internationally renowned company's profitability and the role of innovation in customer service.
Andrew McMillan
Former Head of Customer Service at John Lewis
With nearly three decades of experience, Andrew McMillan is an impactful speaker for customer service conferences. His topics explore the key to engaging service representatives, perfect for managers, as well as the power of meaningful client relationships. Andrew's speaking engagements equip companies with market-leading strategies, making him a popular speaker on the circuit.
Allan Lyall
Former Customer Fulfilment Director at Tesco
Having worked with some of the biggest names in retail, including Amazon and Tesco, Allan Lyall is a leading authority on customer service. He specialises in optimising customer relations, a key skill for all customer service representatives. For National Customer Service Week 2022, invest in your teams' communication, adaptability and ability to sell, with Allan Lyall.
Steven Van Belleghem
Co-Founder of Nexxworks, Snackbytes and Zembro
A world-renowned expert on customer service in the digital world, Steven Van Belleghem is the perfect speaker for virtual teams. His speeches teach representatives how to build meaningful connections with clients online, an important skill for modern businesses. Stay ahead of the curve, and hire Steven to explore the human role in the world of automation.
Book a National Customer Service Week Speaker
To hire a customer service speaker for National Customer Service Week 2022, contact one of our dedicated booking agents via our online form now or by calling 0207 0787 876.