The Top 10 Economic, Social & Corporate Governance Speakers To Book For Events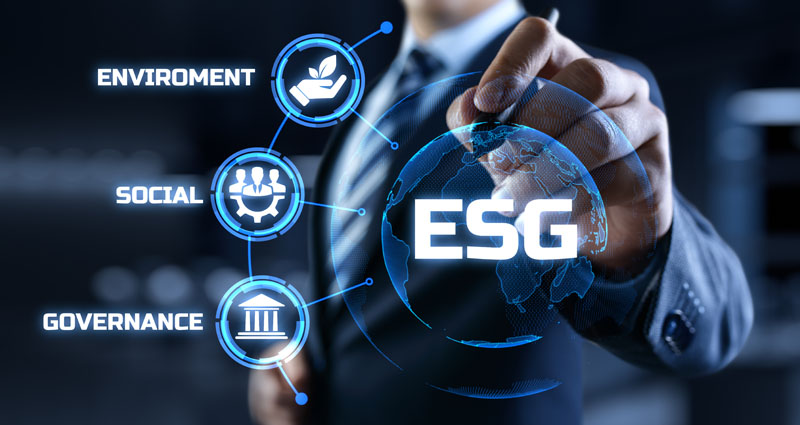 Environmental, Social and Corporate Governance has become increasingly important for achieving transformative results in business. As the prominence of this subject continues to grow, it is more crucial than ever that businesses strive for ESG compliance. In response, we have compiled a selection of the best ESG speakers who will allow you to have a better understanding of the complex topic.
What is ESG and Why is it Important?
Standing for Environmental, Social and Corporate Governance, ESG defines the three crucial factors that are to be taken into consideration when assessing both the societal impact and the sustainability of an investment. When investing in companies and businesses, ESG is applied to help an investor determine how the business will financially perform in the future.
These three non-financial factors are used by investors to help project the potential for growth in an organisation, analysing the benefits of what they are investing in along with the risks they may face in the process. In recent years, ESG investing has seen a substantial increase in popularity, making it more important than ever for businesses to understand and implement ESG, as ESG inflows quadrupled in 2020. Global investment in ESG has considerably increased too, with investment jumping from $11 Trillion in 2016 to $30 Trillion in 2018.
Top 10 ESG Speakers to Book
Environmental, Social and Corporate Governance importance is ever-increasing, and so The Motivational Speakers Agency has selected the top 10 speakers to ensure an increased understanding of the subject.
Lord David Howell
Lord David Howell is widely known for his roles as the Secretary of State for Energy, President of the Energy Industries Council and personal advisor to the Foreign Secretary on Energy and Resource Security. Such roles have allowed Lord David to have a comprehensive understanding of the impact energy production has on the environment. As an ESG speaker, Lord David can advise audiences on the environmental factors of investing in energy businesses.
Rakhi Kumar
Rakhi Kumar is a global leader in ESG investing, international corporate governance and sustainable investments, formerly a member of the Council of Institutional Investors' Corporate Governance Advisory Council. Recognised by the National Association of Corporate Directors as a Governance Leader for five consecutive years, Rakhi is a leading ESG speaker who helps businesses to improve their practices and to secure ESG investments.
Steve Howard
Former Chief Sustainability Officer for IKEA, current Chief Sustainability Officer of Temasek and Advisory Board Member of Sustainable Energy for All, Steve Howard is a leading sustainability business leader. An expert on sustainable practises, social and economic factors of energy, Steve has been a pioneer in using sustainable forestry, wind power and recycling. As an ESG speaker, Steve encourages others to support sustainable practises in a time when environmental factors are crucial to corporate investment.
Henry Tricks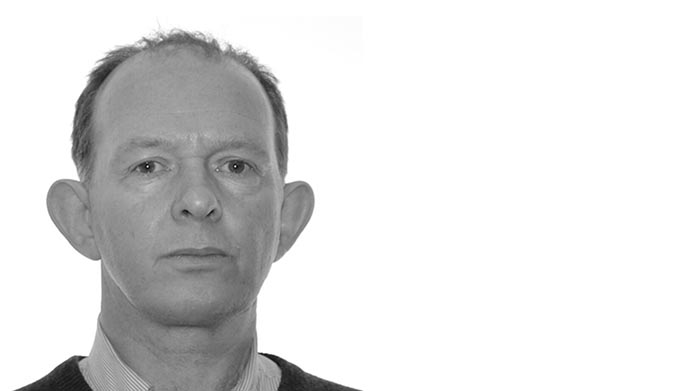 Henry Tricks is the former Energy and Commodities Editor and current Schumpeter Columnist for The Economist. Throughout his career as a journalist, Henry has solidified his reputation with numerous articles focusing on topics like future energy, the future of oil and the geopolitics of energy. As an ESG speaker, Henry can explore environmental issues surrounding energy and help businesses to better their own environmental practises and to secure investment.
Dr Ayesha Khanna
Dr Ayesha Khanna is a leading figure in STEM, inspiring women of all walks of life to get in to the industry. Founder of 21C GIRLS and a member of the Ministry of Education, Ayesha has made it her mission to provide opportunities to increase diversity in business. As an ESG speaker, Ayesha hones in on the social factor of the theory and governance of how emerging technologies can be used in business.
Helen Clark
Helen Clark is the former Prime Minister of New Zealand, widely known for her passions in gender equality. A former member of the Council of Women World Leaders, Helen was renowned for ensuring equality and diversity in her political practises, appointing women as Governor-Generals and Chiefs of Justice. Listed as one of the Most Powerful Women in the World, as an ESG speaker Helen can share how having a diverse workforce can lead to increased investment.
Roger Bootle
Former Group Chief Economist of HSBC, Roger Bootle is one of London's leading economists. Also acting as a specialist advisor to the House of Commons Treasury Committee, Roger is an expert in forecasting economic events and gives insight into the financial future of the UK. When booked as an ESG speaker, Roger can advise attendees on how to make responsible investments via considering environmental, social and corporate governance as factors.
Richard Reed
Richard Reed is the co-founder of renowned drinks brand, Innocent Drinks. Sitting at the helm of the organisation for many years, Richard ensured that the business complied with sustainable practises and has taken action against unsustainable water use, water footprint and reducing water use. As an ESG speaker, Richard shares the best sustainable practises that businesses can utilise to ensure consistent growth.
Sir Jonathon Porritt
Sir Jonathon Porritt is widely known as an environmentalist who has championed the importance of sustainability throughout his career. The co-chair of the Green Party and founder of the Forum of the Future, Jonathon pushes the importance of international efforts in sustainability and combatting climate change. As an ESG speaker, Jonathon focusses on the importance of sustainability and how crucial it is for the survival of not only businesses but the world itself.
Dame Jane Goodall
A world-renowned anthropologist and primatologist, Dame Jane Goodall has been passionate about environmental activism throughout her career. The founder of the Jane Goodall Institute, Jane has been committed to protecting species of animals for many decades and is a leading voice on the ethical treatment of animals. As an ESG speaker, Jane covers the importance of environmental sustainability along with social concerns of animal welfare.
Interested In Booking An ESG Speaker?
A topic of which is becoming crucially important, ESG speakers are the perfect choice to increase understanding of the changing investment market.
Interested in booking an ESG speaker? Browse our range of ESG speakers and contact a booking agent on 0207 1010 553 to find out more. Alternatively, fill out our online contact form and someone will be in touch shortly.