Top 18 Speakers to Book for International Women's Day 2022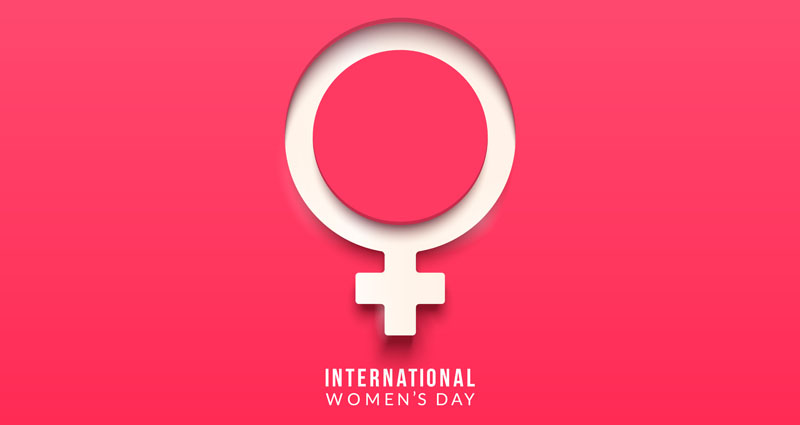 International Women's Day 2022 takes place on the 8th of March and is an annual celebration of the world's fantastic women. For decades, International Women's Day has championed the achievements and success of women from all walks of life and continues to do so today. The World Economic Forum has estimated that correcting the gender imbalance in employment alone could increase global productivity by as much as 16%. Championing gender equality not only has a societal benefit but tangible benefit to businesses across the globe.
There are many great ways in which you can celebrate International Women's Day, with one of those being to book an inspirational female speaker who epitomises the great achievements made by women.
The Motivational Speakers Agency conducted official research based on feedback received from speaking engagements delivered to over 20,000 audience members in the last year. After review, the results were catalogued and scored out of 10. Extensive analysis revealed the top 18 speakers to book for International Women's Day 2022, whose stories are an inspiration to all. 
Michelle Visage - 9/10
For the past three decades, Michelle Visage has enjoyed a successful career at the forefront of television and radio. Currently working as a judge on the hit show RuPaul's Drag Race, Michelle has forged a reputation for her passion to encourage inclusion and empower not only females but all with her messages of body positivity.
When booked for IWD, Michelle empowers women to shout their successes from the rooftops and take pride in the astounding achievements they have made, whether big or small.
Mandy Hickson - 9.2/10
Mandy Hickson fought hard to achieve her dream of becoming a member of the Royal Air Force. Accomplishing just that, Mandy gathered invaluable life experiences on the front lines in Iraq and made headlines as the second woman in history to fly a Tornado GR4.
As the only female aircrew member, Mandy became an inspiration for all, striving to achieve her dreams in a male-dominated sector. Mandy empowers women to succeed in once male-dominated environments and brings awareness to unconscious bias.
Makaziwe Mandela - 8.9/10
The eldest daughter of famed anti-apartheid revolutionary Nelson Mandela, Makaziwe Mandela is a passionate female empowerment activist on a mission to combat challenges that face countries in Africa.
Currently an Advisor for Nozala and the Chair of the House of Mandela, Makaziwe is working to make the lives of disadvantaged women better and has spoken openly on various women's rights and issues regarding health.
When booked as a speaker for International Women's Day, Makaziwe passionately shares the importance of championing women's rights.
Nicola Adams - 9.1/10
British female boxing sensation, Nicola Adams has paved the way for female boxers throughout her career.
Making headlines as the first female boxer to become an Olympic Champion, winning the Flyweight Gold medal at the London 2012 Olympic Games and again at the 2016 Olympic Games, Nicola showed that women too could succeed in a male-dominated sport.
When booked for IWD, Nicola champions the empowerment of women of all races, ethnicities, sexualities and identifications, embracing diversity and inclusion in her speaking events.
Billie Jean King - 8/10
Famed for her talents as a tennis player, Billie Jean King played through a time where the sport was rife with masculine chauvinism and women were belittled by their male opponents.
To promote female empowerment, Billie played in the Battle of the Sexes match against opponent Bobby Riggs, taking the win and gathering more respect for women's tennis.
Throughout her career, Billie pushed the importance of gender equality, and today continues to be a prominent activist for female rights and empowerment.
Baroness Karren Brady - 9.4/10
Former Managing Director of Birmingham City Football Club, Baroness Karren Brady has paved the way as an inspirational female leader.
Named as one of the 50 Most Inspirational People in the World and the 100 Most Powerful Women in Britain, Karren marked her name in the history books of a stereotypically male sport.
When booked to speak at International Women's Day events, Karren shares her experience of working in a masculine environment and paves the way for increased gender equality.
Katie Piper - 9.8/10
A truly influential woman, Katie Piper's life was changed when she fell victim to a horrific acid attack. Burnt and blinded in one eye, Katie turned adversity into positivity and founded the Katie Piper Foundation.
Supporting people with burns and scars, Katie has built a legacy on body positivity and self-love and has since gone on to author several books, documenting her experience with trauma and finding confidence again.
Maggie Alphonsi - 8.8/10
A prominent face of International Women's Rugby, Maggie Alphonsi gathered a following as a player for the Saracens.
Named as The Sunday Times Sportswoman of the Year and inducted into the World Rugby Hall of Fame, Maggie is widely regarded as one of England's most successful rugby players of all time.
Having experienced sexist abuse for working in men's rugby, Maggie can share her experiences of such abuse and gender discrimination as an International Women's Day speaker.
Brigadier Nicky Moffat - 9.5/10
Spending a staggering 27 years in Armed Service, Nicky Moffat is widely known as the highest-ranked woman in the British Army.
Nicky was responsible for the management of 4,500 soldiers and also spent time supporting the Secretary of State for Defence, marking her incredible prowess as a leader.
As an IWD speaker, Nicky helps businesses to create a diverse and inclusive culture and promotes the importance of inclusive leadership along with making history in a once male-dominated environment.
Jo Fairley - 9.3/10
Jo Fairley is famed for her part in co-founding Green & Black's, the organic and Fairtrade chocolate brand. Leaving school at the age of 16 with O Levels backing her, Jo continually strived for success and landed herself the role of the UK's youngest-ever magazine editor.
From that point on Jo made her fortune as an inspirational businesswoman, with Green & Black's now worth over £20 million and Jo claiming the World Aware Award.
When booked as an IWD speaker, Jo shares the importance of women in business and encourages other women to go after their professional dreams.
Stella Rimington - 10/10
Best known as the former Director-General of MI5, Dame Stella Rimington made headlines as the first woman to ever hold the title of Director-General. Revolutionising how the secret service communicated with the public, Stella is remembered as a successful leader.
Dame Stella pushes the importance of seeing women in top-tier positions, to ensure a successful business. As an International Women's Day speaker, Dame Stella Rimington is living proof that women can succeed in any sector with drive and determination.
Linda Moir - 8.6/10
Experienced HR director Linda Moir is a phenomenal motivational speaker. She served as Head of Event Services for the London 2012 Olympic and Paralympic Games.
Prior to that she spent decades heading customer service for British Airways and Virgin Airlines leading a 5,500 team. As a speaker Linda leaves a profound effect on her audiences, she is an expert on leadership and for international women's day is a great choice for corporations especially those with a focus on customer service.
Emily Maitlis - 8.5/10
Enjoying a successful career as a journalist, Emily Maitlis has worked with many broadcasters including the likes of NBC, the BBC and Sky News.
During her career, Emily has been the host of Newsnight and received awards such as Broadcast Journalist of the Year and Scoop of the Year at the 2020 RTS Television Journalism Awards. Unapologetically holding male officials to account, Emily has also been recognised in the Vogue 25 of Women Shaping 2020. An inspirational female broadcaster, Emily Maitlis is a great addition to help celebrate International Women's Day 2022.
Gail Emms - 8.8/10
Gail Emms MBE is a silver medalist at the 2004 Olympic Games and won gold at the World Championships in 2006. She continued to win medals in 2008 at both the Olympic and Commonwealth Games. She knows what it takes to achieve repeated success.
Gail represented England for over a decade and now in her retirement from elite sport Gail delivers world class talks on motivation, team building and gender issues. She is a fine choice of speaker for international women's day. 
Claire Brumby - 8.9/10
An inspiration to women and mothers everywhere, Claire Brumby is a British entrepreneur with bags of experience. First coming to public knowledge after her appearance on BBC One's hit show Dragons Den. Her award winning Scrubby's Crisps brand has since gone on to experience success leading to an 8 figure exit. Claire has demonstrated significant business acumen and retail experience.
Booked as a speaker Claire delivers on a variety of speaking topics including retail and business, branding and marketing and personal development including work life balance. For International Women's Day Claire is a fantastic choice.
Penny Mallory - 8.9/10
Rally star turned television presenter Penny Mallory is one of the best after dinner speakers from the motorsports industry. She effortless dances between humour, anecdotes and seriousness life lessons.
Her inspirational tales draw audiences in as paints pictures with her words describing her journey into rally driving after difficult teenage years to eventually become National Ladies Champion Rally Driver.
Claire Cashmore - 9.2/10
Pain is temporary, quitting is permanent" English Paralympic Swimmer Claire Cashmore is a phenomenal example to women of all ages. After making her Paralympic debut at just 16 years of age, she won her first gold medal 10 years at the 2016 Rio games. She was appointed MBE in 2017.
Claire was born without a left forearm but has always maintained a passion for sport. This has helped her build her amazing ability to overcome hardship. Claire found repeated success in sport wining several medals at Paralympic Games and World Championships competing at the very top of her sport.
Claire is a particularly powerful motivational speaker, leaving audiences with feelings of awe and determination to overcome their own challenges in life, this International Women's Day Claire delivers on all levels.
Sally Gunnell - 9.2/10
Sally Gunnell OBE is the only woman to hold the World, Olympic, European, and Commonwealth Gold Medals at the same time. She has won it all. She dominated her sport for over a decade and setting the British Record for the 400m hurdles.
Having survived persistent injuries throughout her career Sally made a move to television presenting in 1997, as a speaker Sally Gunnell is dedicated to support health and wellbeing to the workplace. For corporate clients she delivers a truly captivating experience drawing on her experience.
For international women's day she is an inspired choice as a speaker, her superb confidence in front of an audience and her fascinating life experience lend themselves to a great experience for all.
Book an International Women's Day Speaker
International Women's Day is just around the corner and is an incredibly important celebration. With no better time to book an inspirational female speaker, why not book one of the fantastic speakers listed above or browse the rest of our International Women's Day speakers?
With each speaker sporting a success story in their own right, an inspirational female speaker will help you to celebrate International Women's Day 2022 in the best way.
Contact a booking agent on 0207 0787 876 or fill out our online contact form to find out more on how you can book a speaker.