Top 12 Speakers to Book for International Women's Day 2022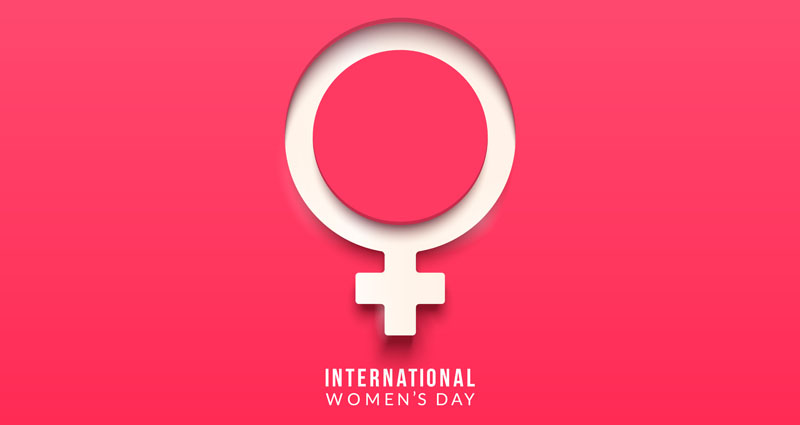 International Women's Day 2022 takes place on the 8th of March and is an annual celebration of the world's fantastic women. For decades, International Women's Day has championed the achievements and success of women from all walks of life and continues to do so today.
There are many great ways in which you can celebrate International Women's Day, with one of those being to book an inspirational female speaker who epitomises the great achievements made by women.
Below, we have compiled a list of our top 12 speakers to book for International Women's Day 2022, whose success stories and influence inspire all fortunate to listen.
Michelle Visage
For the past three decades, Michelle Visage has enjoyed a successful career at the forefront of television and radio. Currently working as a judge on the hit show RuPaul's Drag Race, Michelle has forged a reputation for her passion to encourage inclusion and empower not only females but all with her messages of body positivity.
When booked for IWD, Michelle empowers women to shout their successes from the rooftops and take pride in the astounding achievements they have made, whether big or small.
Mandy Hickson
Mandy Hickson fought hard to achieve her dream of becoming a member of the Royal Air Force. Accomplishing just that, Mandy gathered invaluable life experiences on the front lines in Iraq and made headlines as the second woman in history to fly a Tornado GR4.
As the only female aircrew member, Mandy became an inspiration for all, striving to achieve her dreams in a male-dominated sector. Mandy empowers women to succeed in once male-dominated environments and brings awareness to unconscious bias.
Makaziwe Mandela
The eldest daughter of famed anti-apartheid revolutionary Nelson Mandela, Makaziwe Mandela is a passionate female empowerment activist on a mission to combat challenges that face countries in Africa.
Currently an Advisor for Nozala and the Chair of the House of Mandela, Makaziwe is working to make the lives of disadvantaged women better and has spoken openly on various women's rights and issues regarding health.
When booked as a speaker for International Women's Day, Makaziwe passionately shares the importance of championing women's rights.
Nicola Adams
British female boxing sensation, Nicola Adams has paved the way for female boxers throughout her career.
Making headlines as the first female boxer to become an Olympic Champion, winning the Flyweight Gold medal at the London 2012 Olympic Games and again at the 2016 Olympic Games, Nicola showed that women too could succeed in a male-dominated sport.
When booked for IWD, Nicola champions the empowerment of women of all races, ethnicities, sexualities and identifications, embracing diversity and inclusion in her speaking events.
Billie Jean King
Famed for her talents as a tennis player, Billie Jean King played through a time where the sport was rife with masculine chauvinism and women were belittled by their male opponents.
To promote female empowerment, Billie played in the Battle of the Sexes match against opponent Bobby Riggs, taking the win and gathering more respect for women's tennis.
Throughout her career, Billie pushed the importance of gender equality, and today continues to be a prominent activist for female rights and empowerment.
Karren Brady
Former Managing Director of Birmingham City Football Club, Baroness Karren Brady has paved the way as an inspirational female leader.
Named as one of the 50 Most Inspirational People in the World and the 100 Most Powerful Women in Britain, Karren marked her name in the history books of a stereotypically male sport.
When booked to speak at International Women's Day events, Karren shares her experience of working in a masculine environment and paves the way for increased gender equality.
Katie Piper
A truly influential woman, Katie Piper's life was changed when she fell victim to a horrific acid attack. Burnt and blinded in one eye, Katie turned adversity into positivity and founded the Katie Piper Foundation.
Supporting people with burns and scars, Katie has built a legacy on body positivity and self-love and has since gone on to author several books, documenting her experience with trauma and finding confidence again.
Maggie Alphonsi
A prominent face of International Women's Rugby, Maggie Alphonsi gathered a following as a player for the Saracens.
Named as The Sunday Times Sportswoman of the Year and inducted into the World Rugby Hall of Fame, Maggie is widely regarded as one of England's most successful rugby players of all time.
Having experienced sexist abuse for working in men's rugby, Maggie can share her experiences of such abuse and gender discrimination as an International Women's Day speaker.
Nicky Moffat
Spending a staggering 27 years in Armed Service, Nicky Moffat is widely known as the highest-ranked woman in the British Army.
Nicky was responsible for the management of 4,500 soldiers and also spent time supporting the Secretary of State for Defence, marking her incredible prowess as a leader.
As an IWD speaker, Nicky helps businesses to create a diverse and inclusive culture and promotes the importance of inclusive leadership along with making history in a once male-dominated environment.
Jo Fairley
Jo Fairley is famed for her part in co-founding Green & Black's, the organic and Fairtrade chocolate brand. Leaving school at the age of 16 with O Levels backing her, Jo continually strived for success and landed herself the role of the UK's youngest-ever magazine editor.
From that point on Jo made her fortune as an inspirational businesswoman, with Green & Black's now worth over £20 million and Jo claiming the World Aware Award.
When booked as an IWD speaker, Jo shares the importance of women in business and encourages other women to go after their professional dreams.
Stella Rimington
Best known as the former Director-General of MI5, Dame Stella Rimington made headlines as the first woman to ever hold the title of Director-General. Revolutionising how the secret service communicated with the public, Stella is remembered as a successful leader.
Dame Stella pushes the importance of seeing women in top-tier positions, to ensure a successful business. As an International Women's Day speaker, Dame Stella Rimington is living proof that women can succeed in any sector with drive and determination.
Emily Maitlis
Enjoying a successful career as a journalist, Emily Maitlis has worked with many broadcasters including the likes of NBC, the BBC and Sky News.
During her career, Emily has been the host of Newsnight and received awards such as Broadcast Journalist of the Year and Scoop of the Year at the 2020 RTS Television Journalism Awards.
Unapologetically holding male officials to account, Emily has also been recognised in the Vogue 25 of Women Shaping 2020.
An inspirational female broadcaster, Emily Maitlis is a great addition to help celebrate International Women's Day 2022.
Book an International Women's Day Speaker
International Women's Day is just around the corner and is an incredibly important celebration. With no better time to book an inspirational female speaker, why not book one of the fantastic speakers listed above or browse the rest of our International Women's Day speakers?
With each speaker sporting a success story in their own right, an inspirational female speaker will help you to celebrate International Women's Day 2022 in the best way.
Contact a booking agent on 0207 0787 876 or fill out our online contact form to find out more on how you can book a speaker.